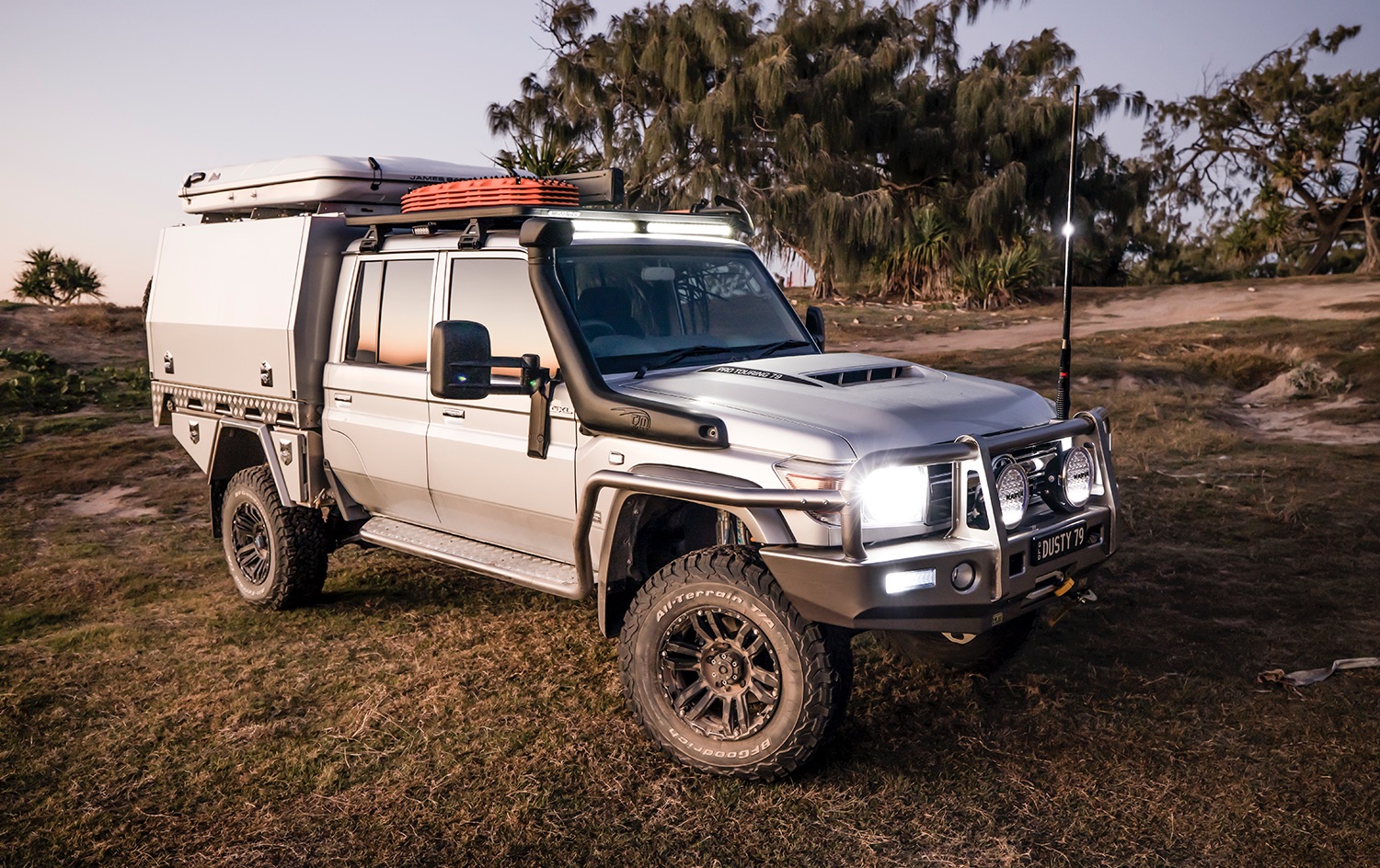 Basic Compact Package
for Toyota Landcruiser Dual Cab 79
Pricing from $10,990 inc GST fitted*
Need to control your weight distribution? Going bush and need twin spares? The compact range is for you.
The compact range has been developed with weight distribution in mind. With a shorter canopy length, the bulk of the weight is kept closer to the rear axle.
This leaves room for dual spare storage with the tray deck supporting the weight of both tyres. These canopies are our most popular option for the Toyota Landcruiser 79
Available in 1500mm length suitable for all supported Dual Cabs
*Price excluding required Tray or Canopy Base
Basic Compact Package Inclusions
Need a large open space but still want to keep that weight forwards? The Basic Compact Package is the one for you!
Inclusions:
2 Doors – empty internal layout
4 x internal tie down points
2 x Spare Wheel holders on Rear with Optional Jerry Can Holder
Dual Stage Ladder
Roof Rack- Multi Rack default option mounted on Norweld Unistrut
Internal Box Section Framework using Norweld Exclusive Extrusions
Norweld Unistrut for optional shelving and accessory installation
Water & Dust Proof
Norweld's own Dual Locking Roller Compression Locks
Option up with paint options and wiring packages
WEIGHT from 183 kgs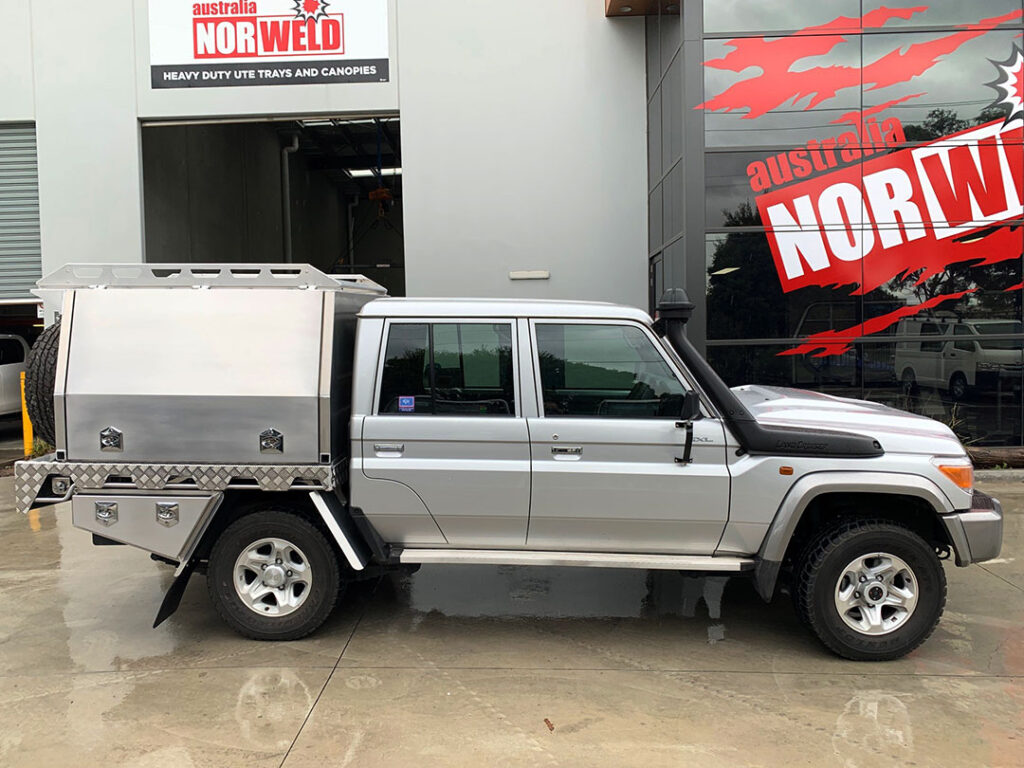 Dual Cab Toyota Landcruiser with Full Time Compact Canopy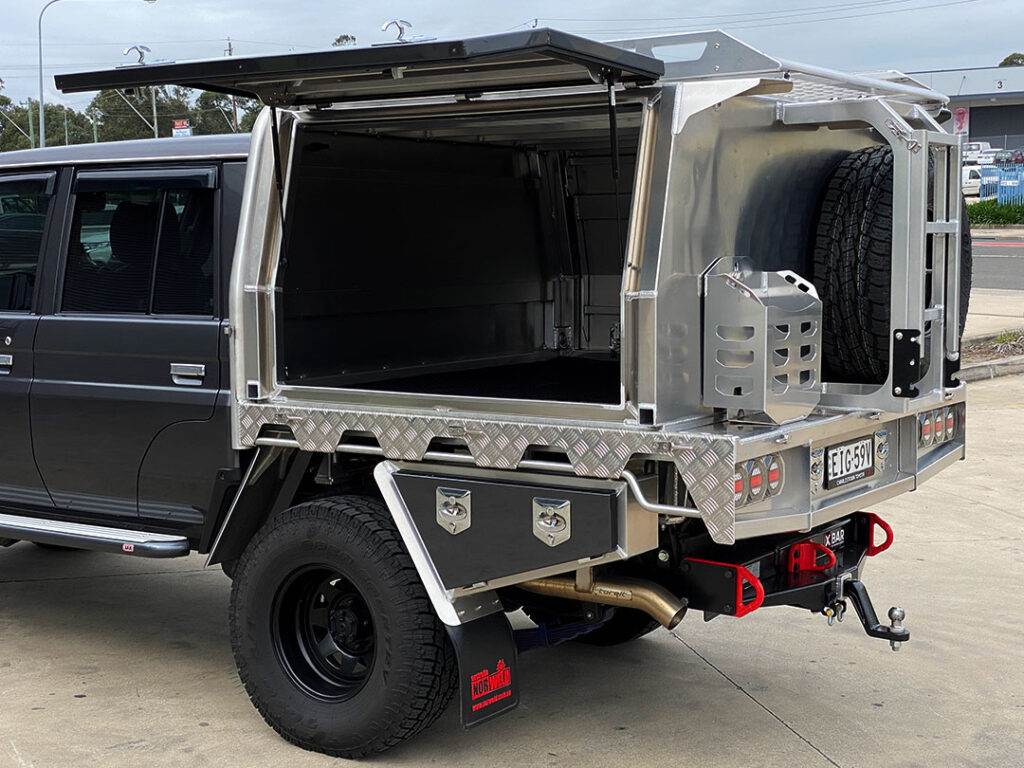 Dual Cab Toyota Landcruiser with Wind Off Compact Canopy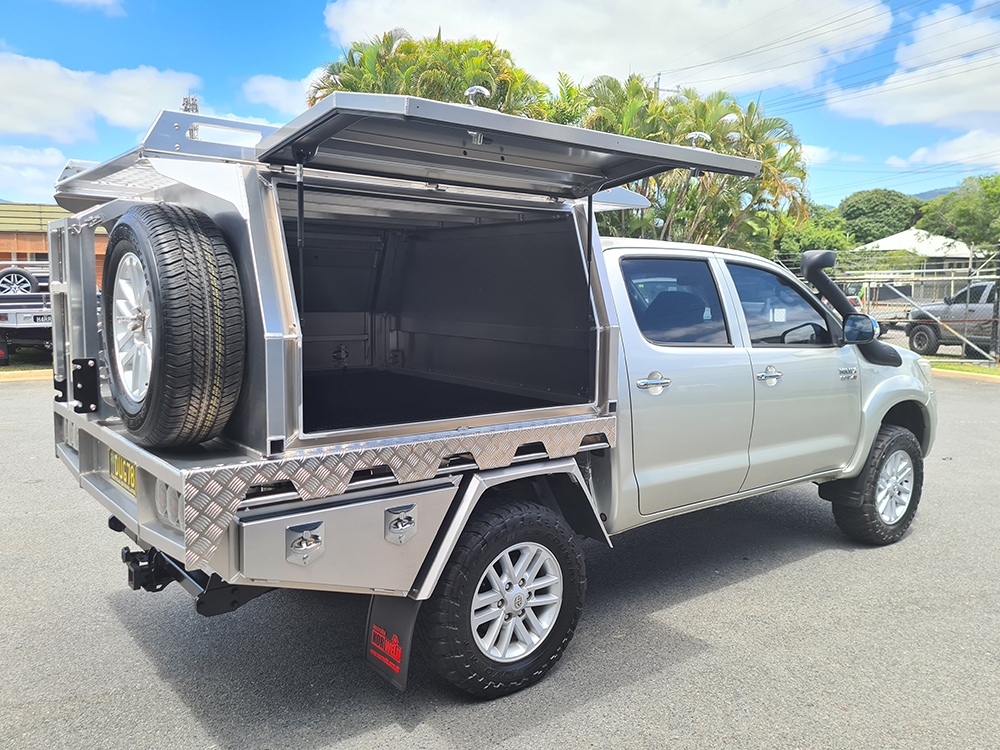 Dual Cab Toyota Hilux with Full Time Compact Canopy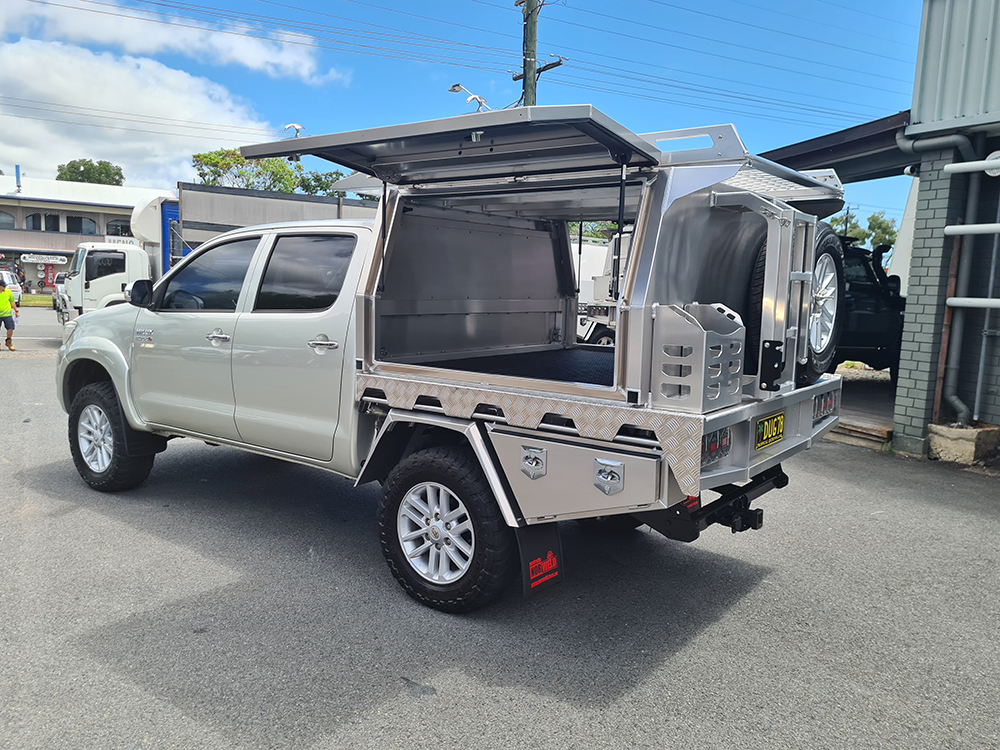 Dual Cab Toyota Hilux with Full Time Compact Canopy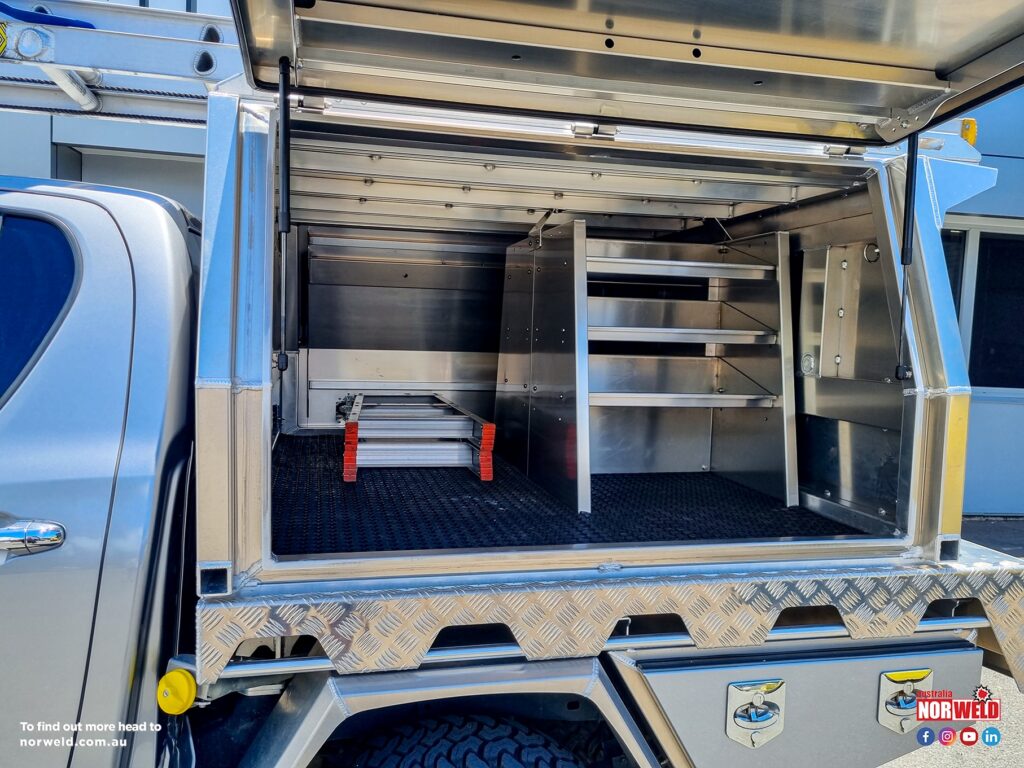 Basic Compact Canopy with Optional Tradie Shelves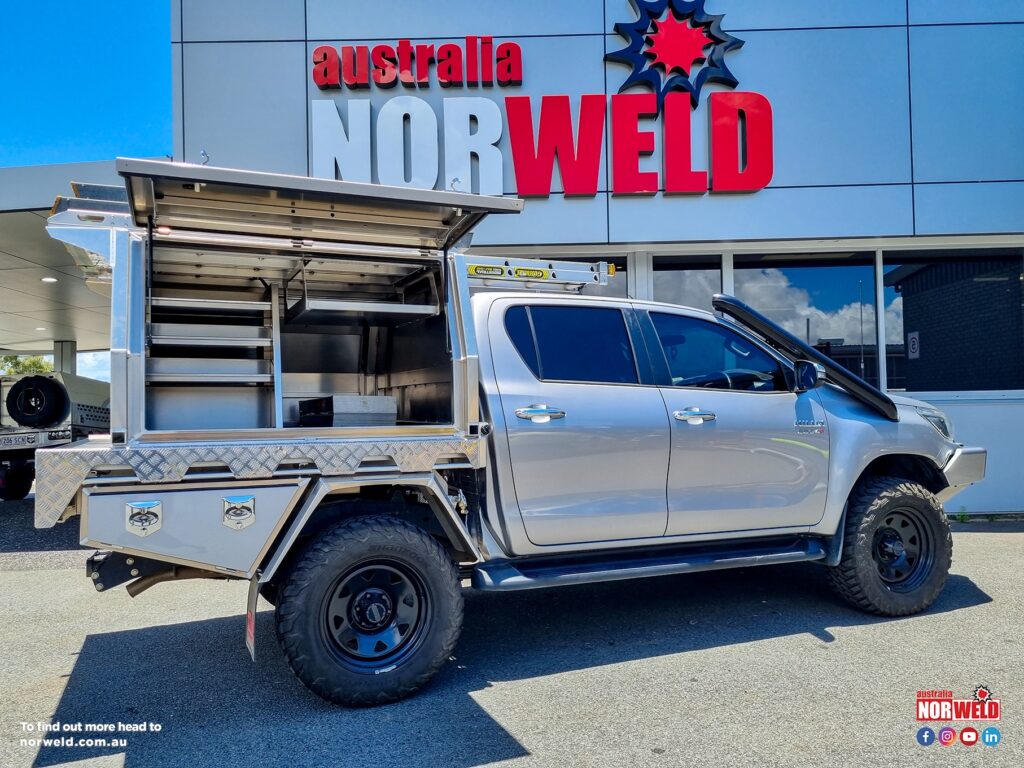 Basic Compact Canopy with Optional Tradie Shelves