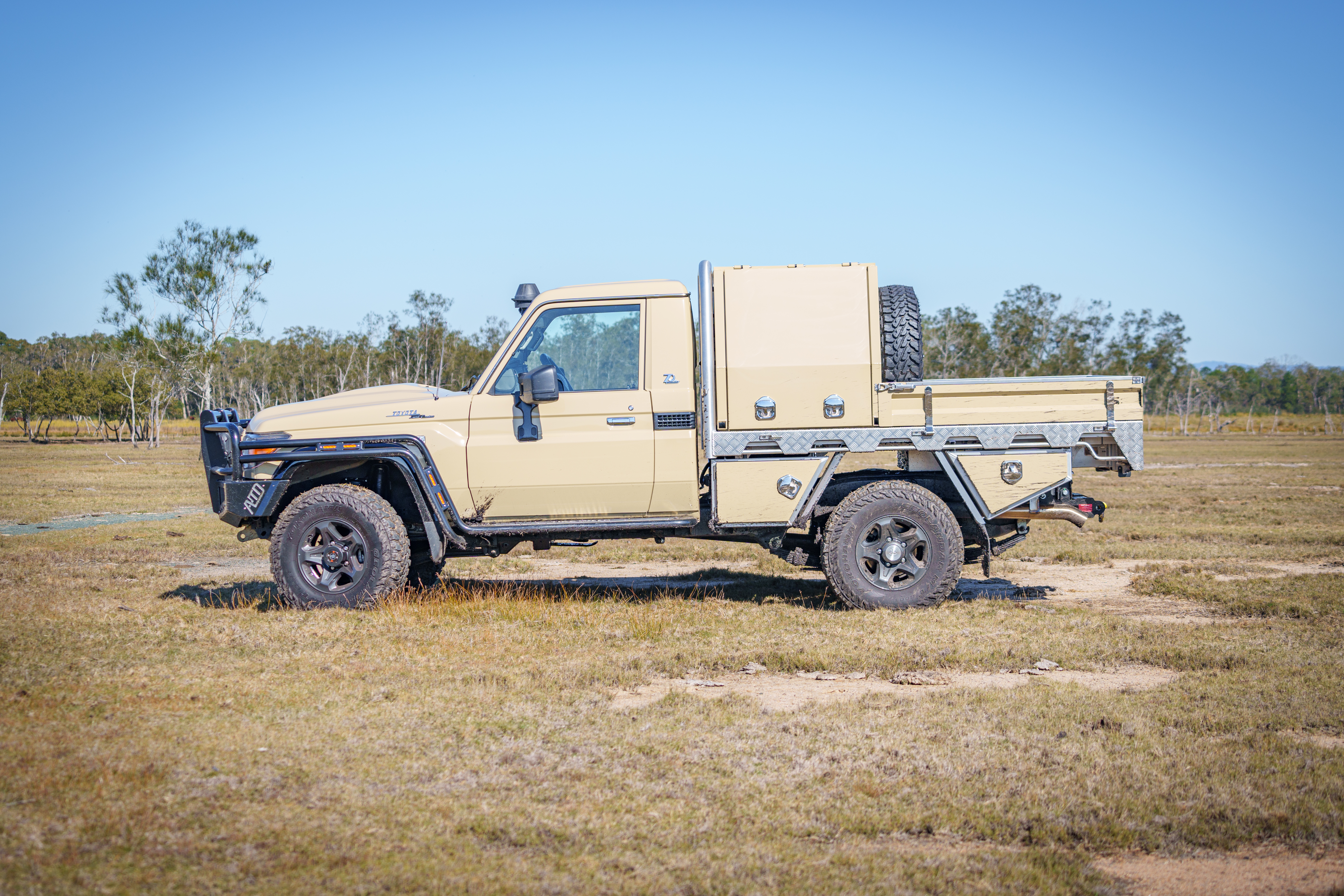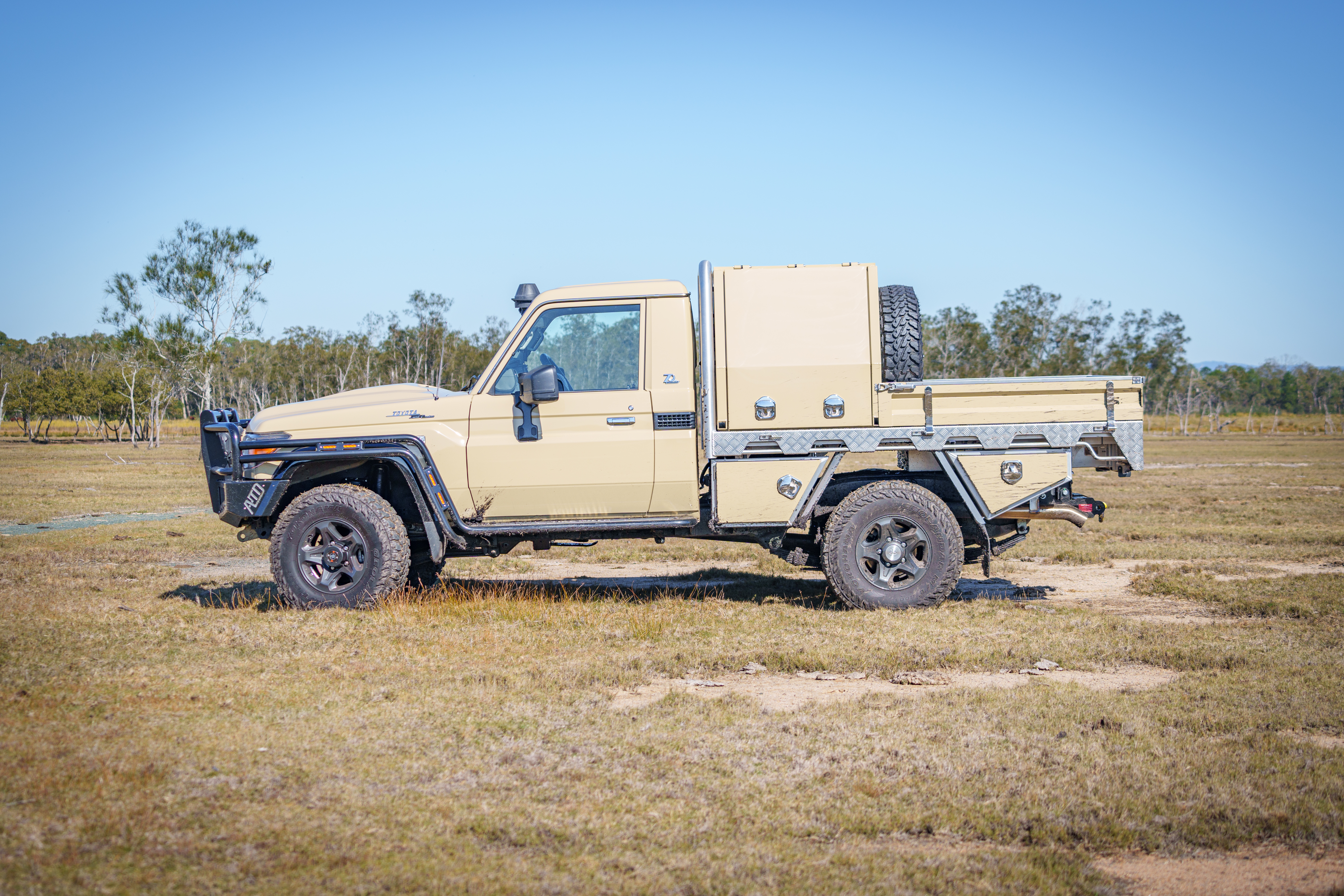 Toyota LC79 Series Single Cab Sandy Taupe
Wind-Off Half Dog Pod Canopy
Our range of half-length canopies are designed to give you the flexibly of having a water and dust proof storage, while still keeping usable tray space. These are a great option if you use your tray everyday but need a fridge and lockable storage as well. With an upright fridge mount on the passenger side and room for your dog on the drivers side make this half canopy the perfect weekender.
Toyota LC79 Series Single Cab Sandy Taupe
The Toyota LC79 Series Single Cab Sandy Taupe with our Norweld Wind-Off Half Dog Pod Canopy is a titan of a rig. This is a great twist on a Norweld classic with the smooth sandy taupe colour perfectly accenting the behemoth of a rig that this car is.
Norweld Package
• Deluxe Plus Tray
(303kg, 2526mm x 1850mm)
• Half Dog Pod Canopy
(143kg, 950mm x 1850mm)
• Painted Canopy Doors
• Four Undertray Toolboxes Included
• 1200mm Long Dust Proof Trundle Drawer
• Redarc Weekender Wiring Package
• Bushman 130L Fridge + Upright Fridge Base
• Jerry Can Holder + Jerry Can
4WD Accessories
• OME GVM Upgrade (3950kgs)
• ATD Custom Intimidator Bar
• ATD Brush Bars & Sidesteps
• ARB Solis Driving Lights
• Torqit 3.5" Exhaust
• Clearview Accessories Mirrors
• Recaro Specialists Seats
Townsville Branch Information
Address – Shop 6/547 Woolcock Street, Mount Louisa QLD 4814
Phone Number – 1300 302 899