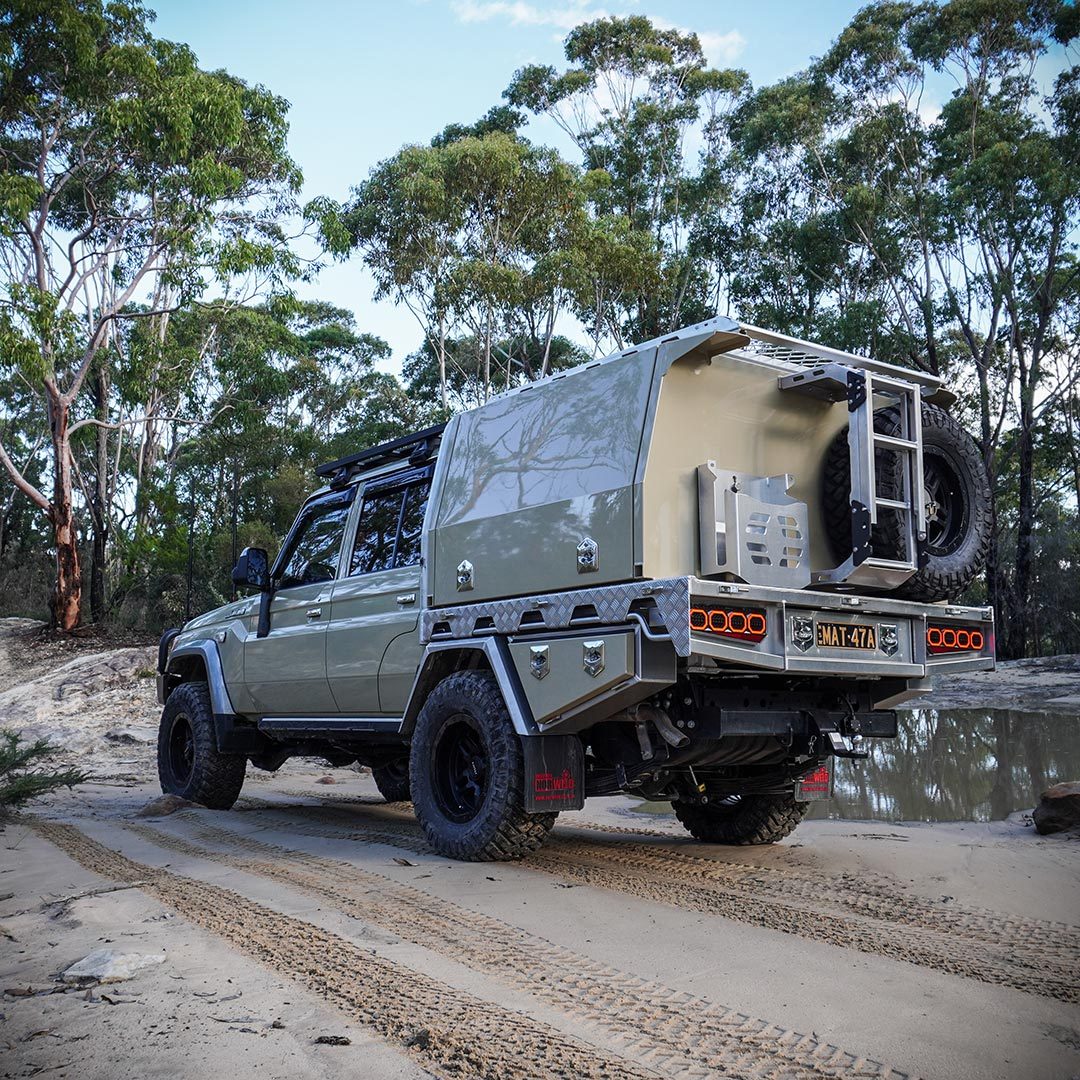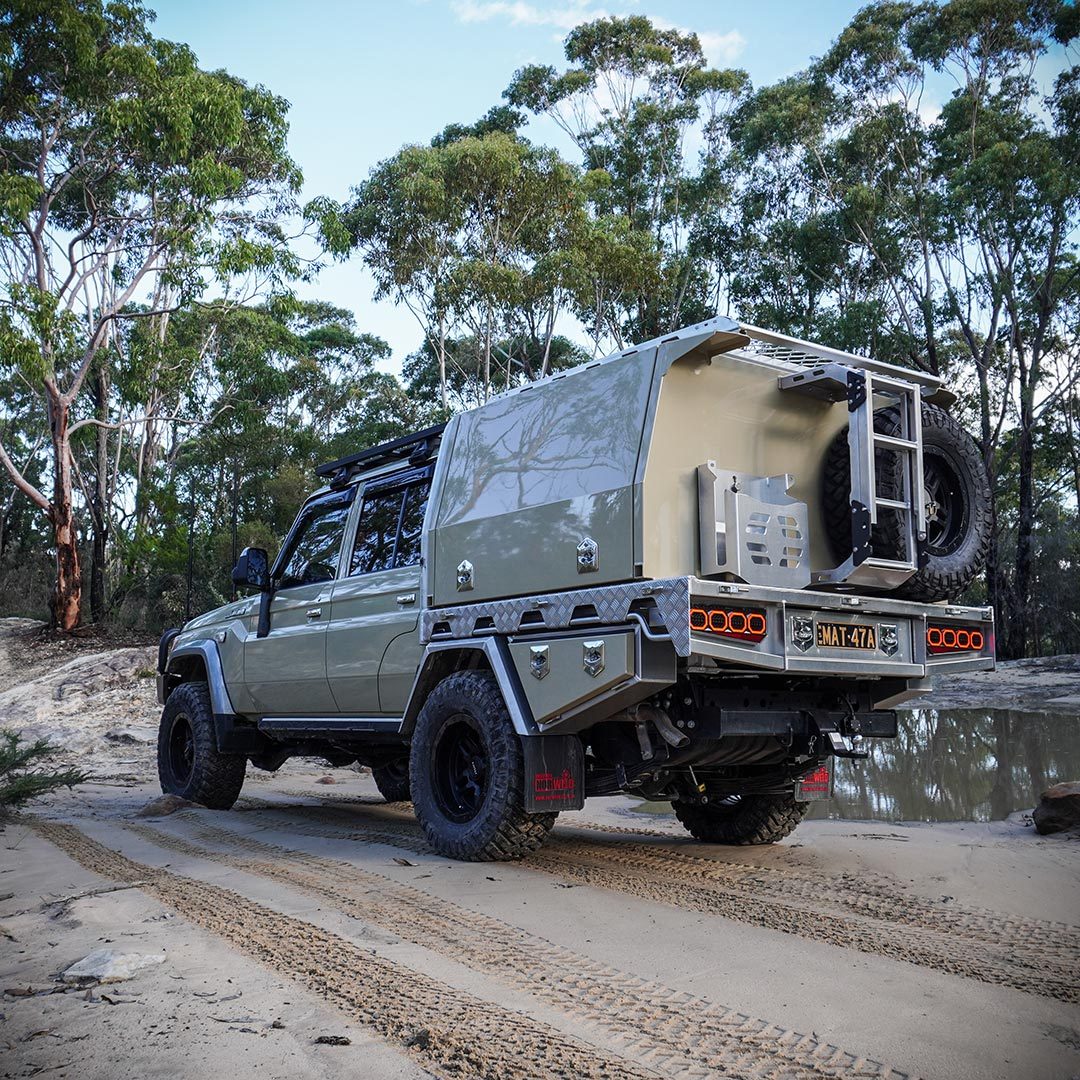 Jono's 2022 Toyota Landcruiser 79 Series
Norweld Owners
Norweld offers an unparalleled expedition-ready experience for outdoor enthusiasts and adventurers in Australia. As you explore our website, you'll discover a world of innovative solutions designed to elevate your journey. From high-quality ute trays and canopies built to withstand rugged terrains to a range of versatile accessories, we're committed to enhancing your vehicle's capabilities. One great example of a great Norweld build is Jono's 2022 Toyota Landcruiser 79 Series
Our products are a testament to superior craftsmanship, durability, and style, ensuring you're ready for any adventure that comes your way. Whether you're a seasoned traveler or a weekend explorer, Norweld provides the tools to transform your dreams into reality. Explore our website today and join a community of adventure seekers who trust Norweld to take them to new horizons. Jono, is certainly someone who embodies the very essence of our Norweld community for both work and play, bitumen and dirt. Check out Jono's build below.
Jono is a husband and father of two young boys living in Sydney, NSW. As an automotive enthusiast Jonno loves the outdoors and everything in between. He works as a physiotherapist, servicing patients across Sydney otherwise you'll find him tinkering in the garage, out bush or fishing offshore.
"To me, my Norweld 79 build is the ultimate all rounder between work and play, by carrying around a mobile clinic during the week to loading up for whatever's in store for the weekend. It has been an absolute workhorse when it comes to towing, transporting cars and boats, rescuing mates in the high country, down to just picking up some topsoil."
While he prefers technical off-roading, he also enjoys some light touring with his family.
"Every time we hop into the 79, it's almost always another adventure and I can't wait to explore more of Australia in the years to come."
– Jono
@THEHILLBILLYHATCH
@JCYT
Check out his build profile below
2022 Toyota Landcruiser 79 Series
NORWELD PACKAGE
Wider Flared Guards
Full Canopy 2 Pac Paint
130L Bushman Upright Mount
Multi Roof Rack
Large Shelf
Bolt On Jerry Can Holder
4WD ACCESSORIES
Standard wheelbase 79
OME BP-51 3.95T GVM
NPC1600
ROH Hammer wheels
Maxxis RAZR tyres
Rhino Rack
ARB big tube bulbar
Stedi Type X Pro
MSA towing mirrors
Clearview Powerboards
ARB twin compressor (mounted inside the toolbox) + 6L Boss air tank
Bushwakka Extreme 270 Awning
Runva 13xp Winch
Factor55 Ultrahook
Jonathon Warren – Sydney
Jono was looked after by our Sydney Branch Manager, Jonathon Warren. If you'd like to learn more about how Jonathon or one of our team can support you to get into a Norweld build, reach out.
Finance options available.
#putyourselfhere