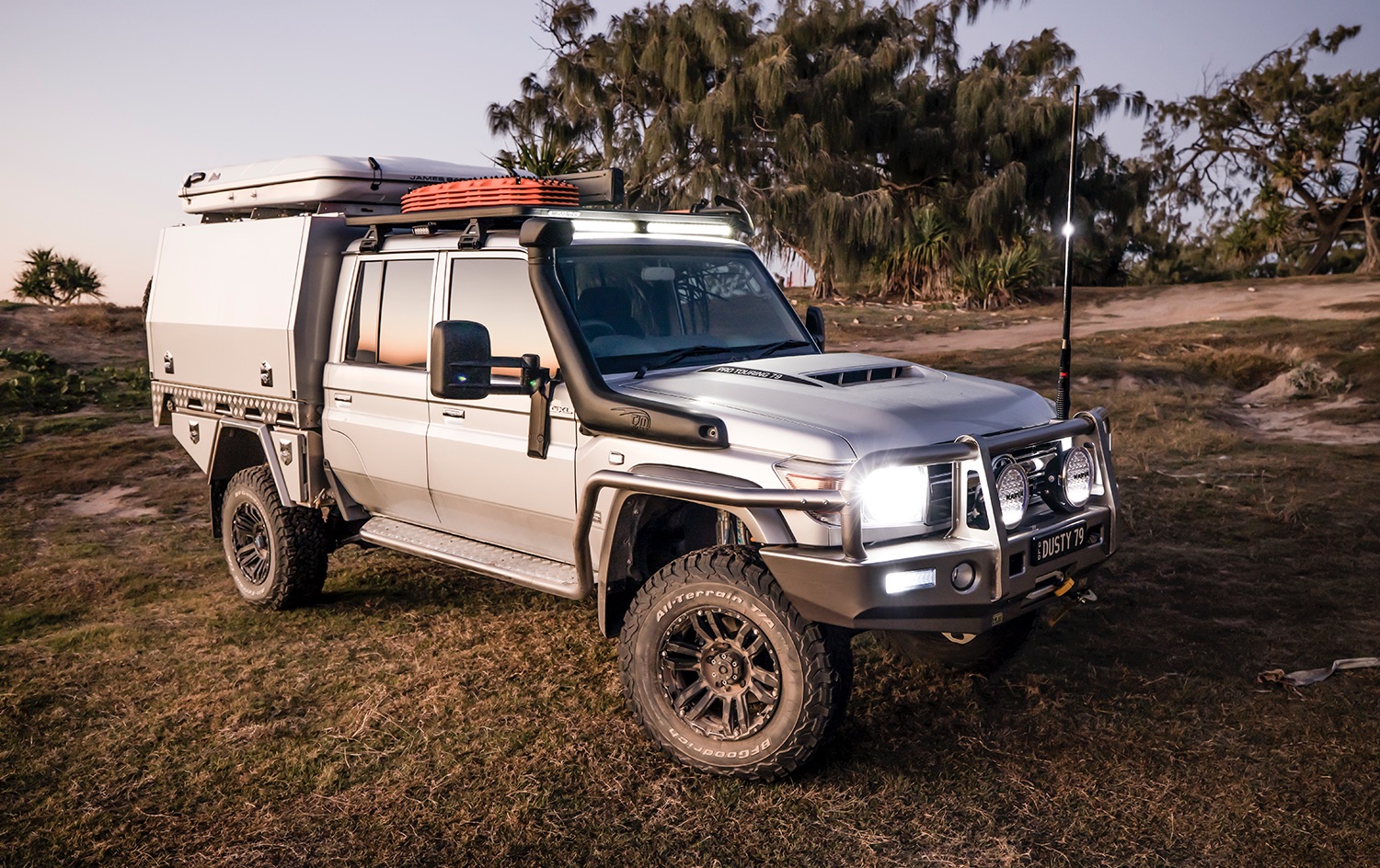 Basic 3 Door Canopy Package
for Mazda Bt-50 Dual Cab
Pricing from $10,990 inc GST fitted*
Our range of full-length canopies are designed to give you the maximum storage space on the back of your vehicle. The designated lengths per vehicle are what we have found after years of testing the absolute maximum length of canopy before you lose ride quality or have issues with overall vehicle lengths.
If you need to make the most of your vehicles storage space these canopies are suited to you.
Available in 1740mm length for Dual Cab, 2040mm for Extra Cab
*Price excluding required Tray or Canopy Base
Basic 3 Door Canopy Package Inclusions
Perfect for the Tradie and those wanting full access to all sides.
Inclusions:
3 Doors – empty internal layout
4 x internal tie down points
Roof Rack-Tradie Rack default option mounted on Norweld Unistrut
Internal Box Section Framework using Norweld Exclusive Extrusions
Norweld Unistrut for optional shelving and accessory installation
Water & Dust Proof
Norweld's own Dual Locking Roller Compression Locks
Option up with paint options and wiring
(Ladder not included on this model)
WEIGHT from 186 kgs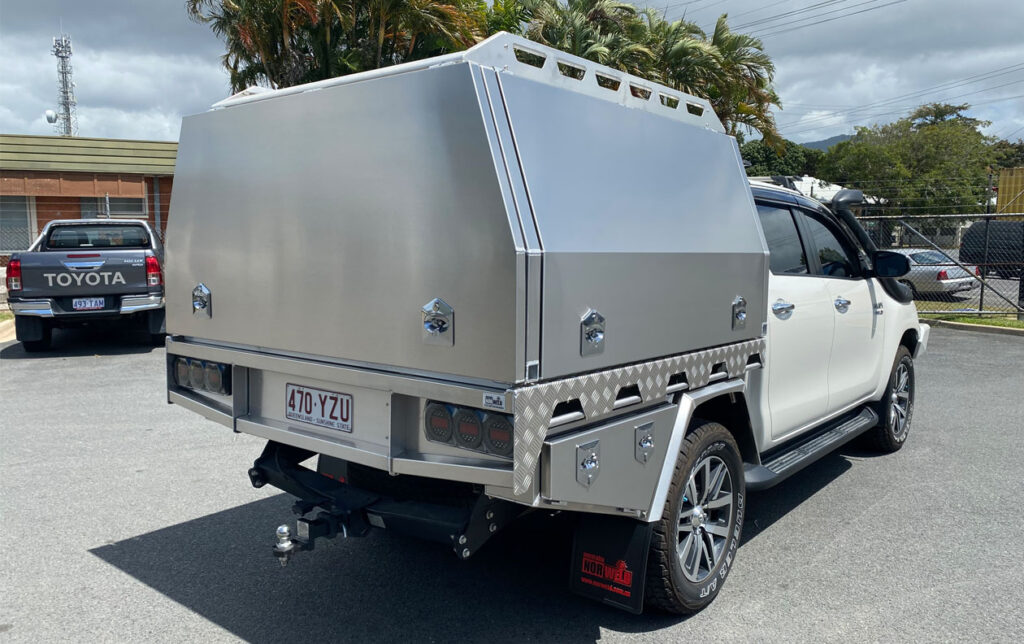 Dual Cab Toyota Hilux with Full Time 3 Door Canopy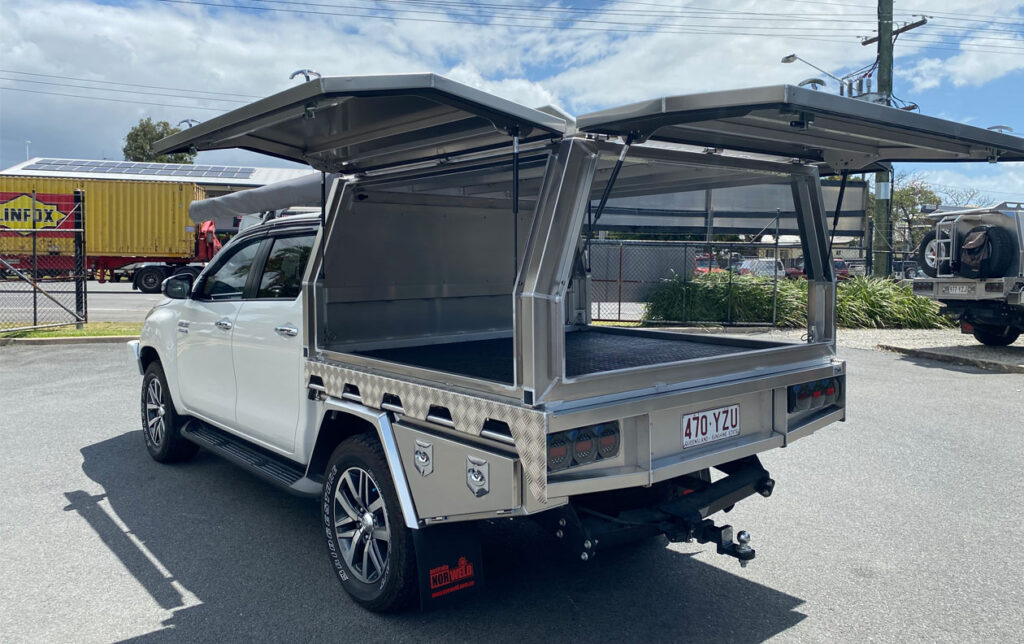 Dual Cab Toyota Hilux with Full Time 3 Door Canopy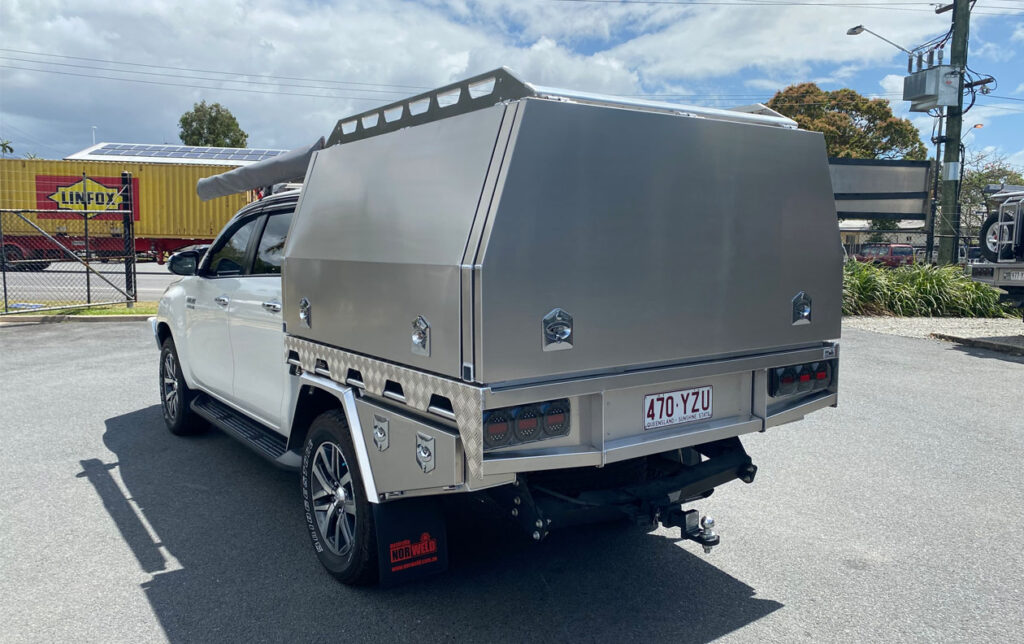 Dual Cab Toyota Hilux with Full Time 3 Door Canopy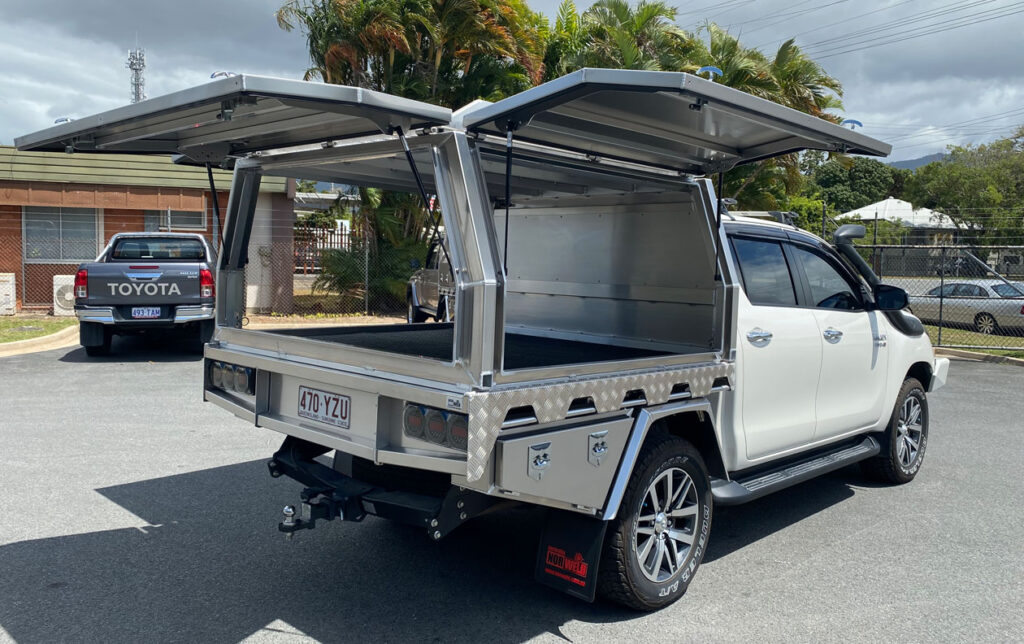 Dual Cab Toyota Hilux with Full Time 3 Door Canopy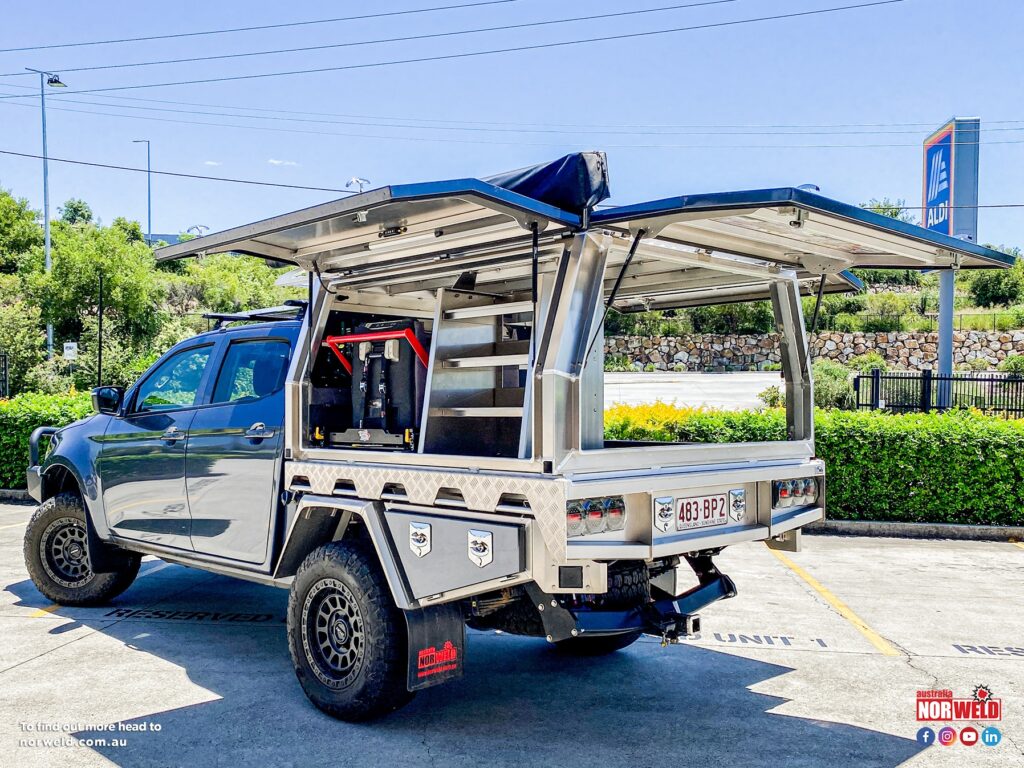 3 Door Canopy with Bolt In Options Shown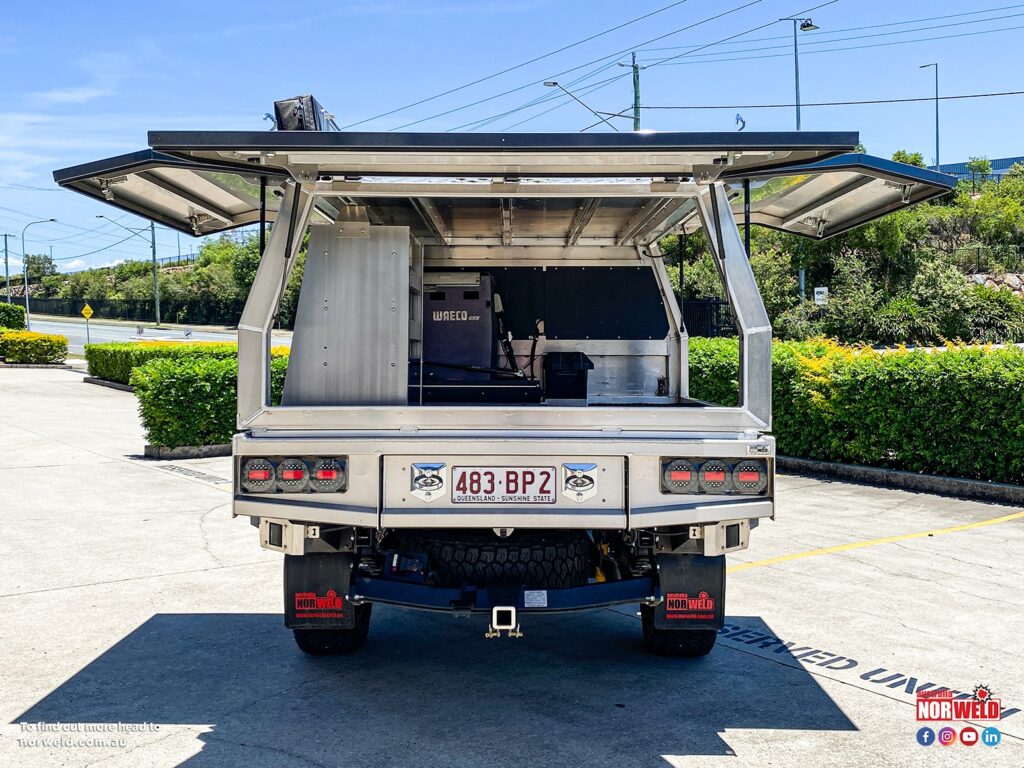 3 Door Canopy with Bolt In Options Shown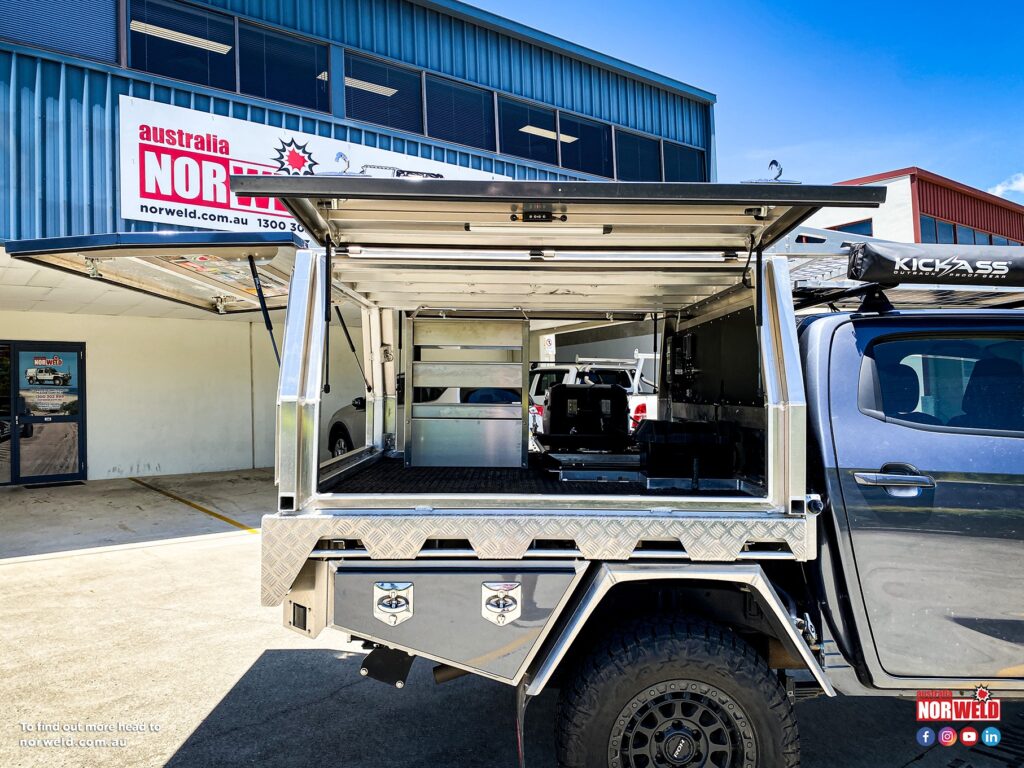 3 Door Canopy with Bolt In Options Shown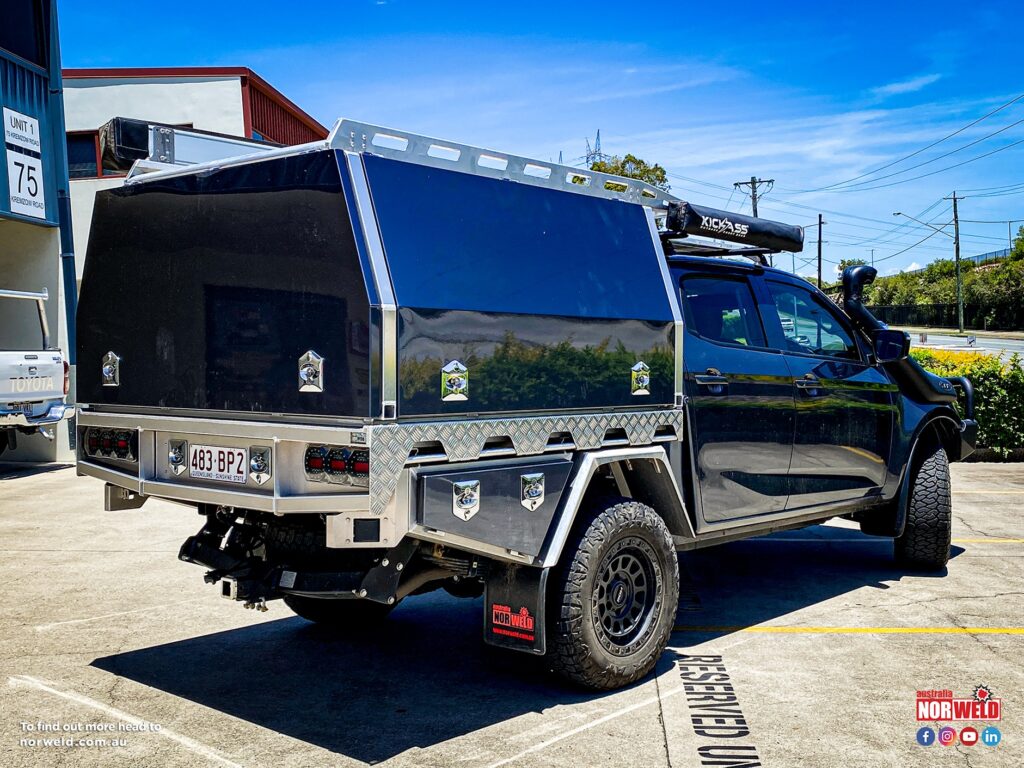 3 Door Canopy with Optional 2 Pac Painted Doors