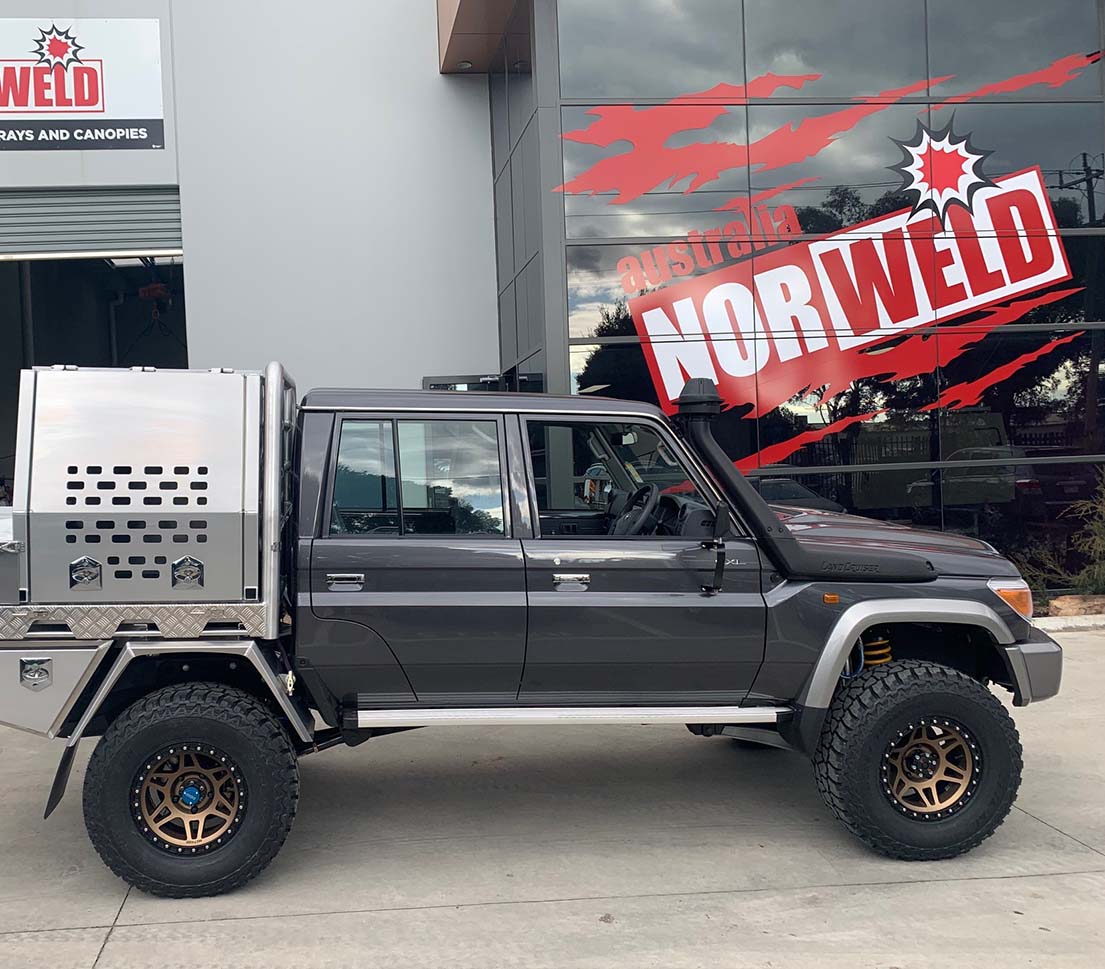 Dog POD HALF Canopy Package
for Chevrolet Silverado
Pricing from $8,990 inc GST fitted*
Need a fridge and a spot man's best friend? This is your best pick of the bunch.
*Price excluding required Tray or Canopy Base
Dog Pod Half Canopy Package Inclusions
Our range of half-length canopies are designed to give you the flexibly of having a water and dust proof storage space while still keeping useable tray space. These are a great option if you use your tray everyday but need a fridge and lockable storage as well.
*Price excluding required Tray or Canopy Base
From $8,910
Inclusions:
2 Doors Vented Dog Door (Drivers) 950mm Long
Clearview ES220 Fridge Drop Slide or Upright Fridge Mount
4mm Sealed Partition behind Fridge
1 x Bolt in Shelf Blank Wiring Panel if DIY Wiring (Wiring Packages available)
1 x Spare Wheel Mount (Hilux, Ranger, etc)
2 x Spare Wheel Mount (Cruiser & American)
Norweld Unistrut welded to roof 100x50x3mm & 50x50x3mm
Box Section Framework
Water & Dust Resistant
Norweld's own Dual Locking Roller Compression Locks
WEIGHT from 145 kgs