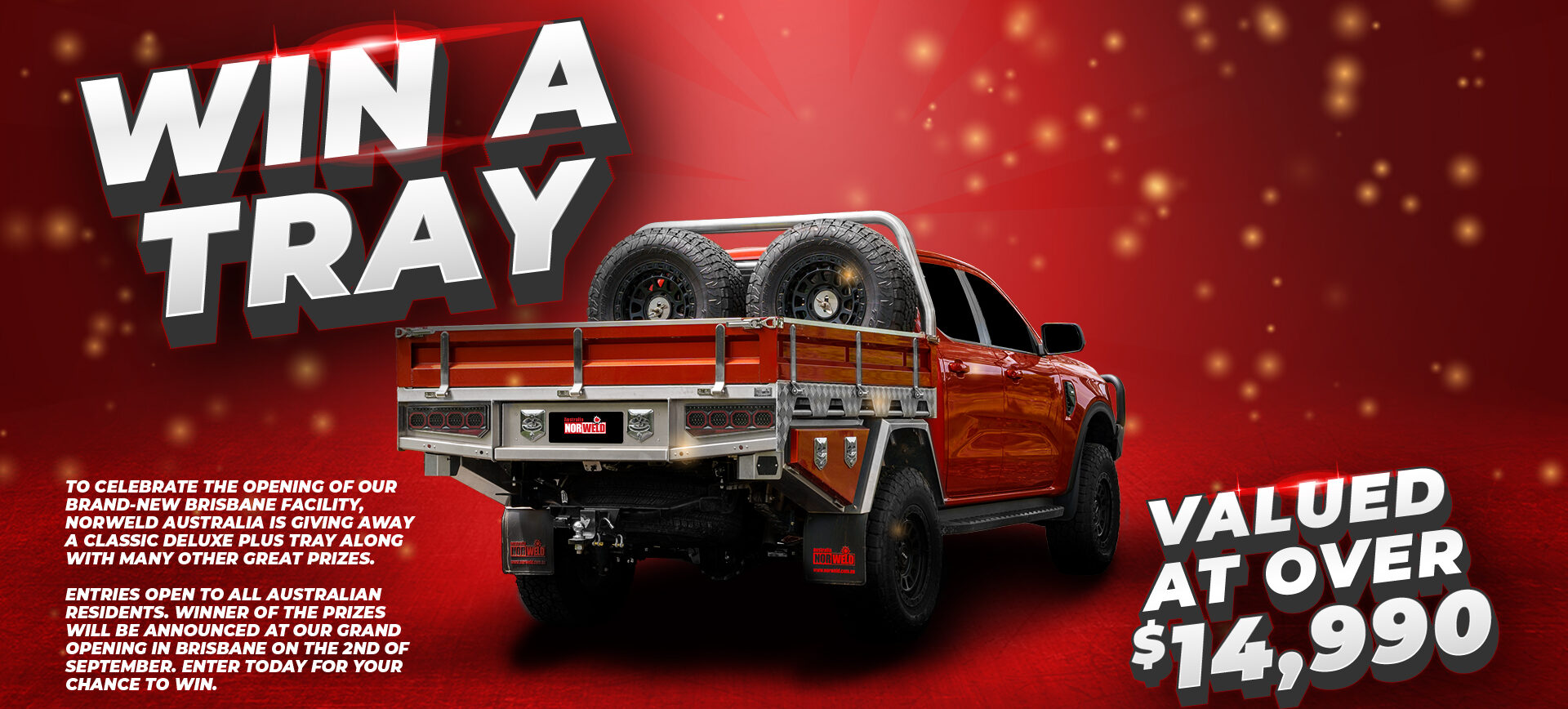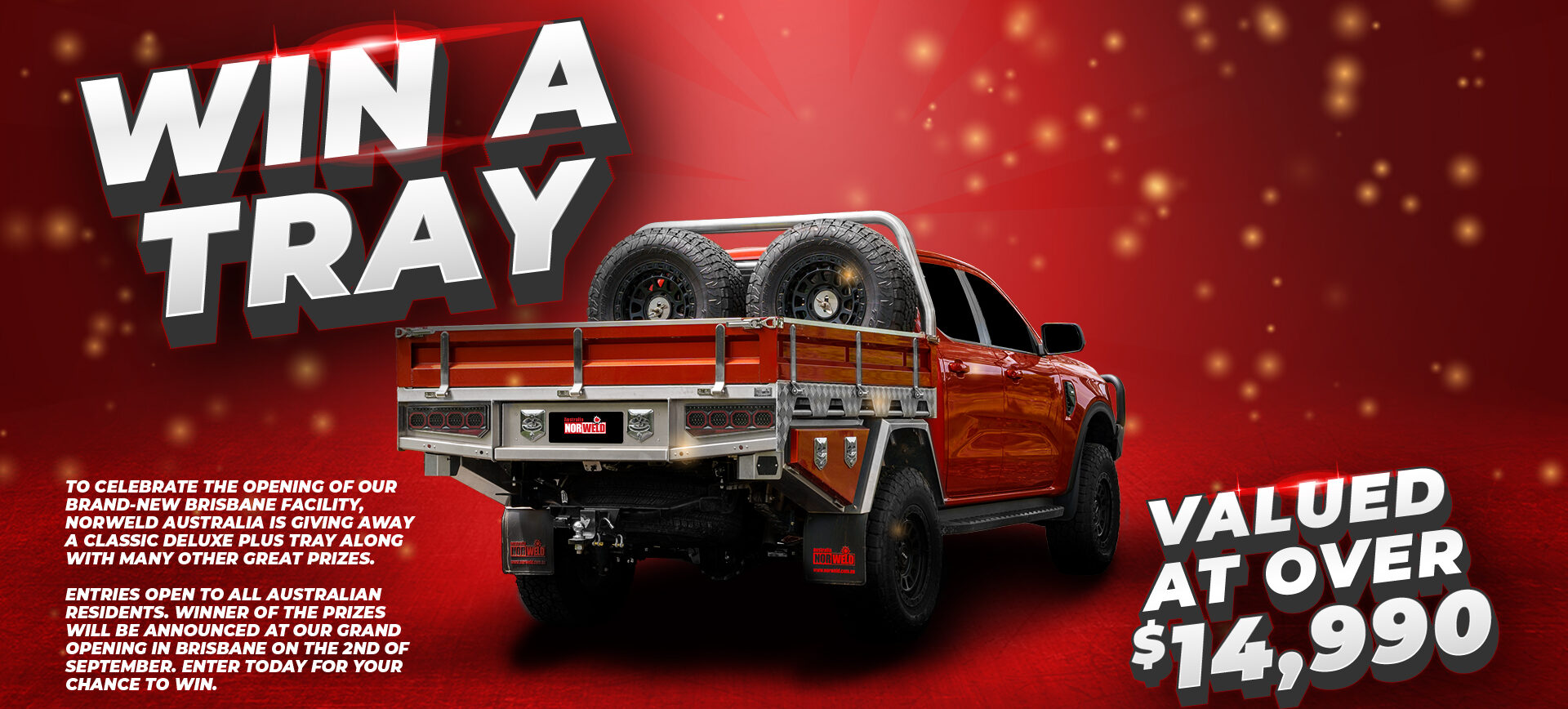 Norweld Australia Ute Tray Giveaway
The giveaway to end all giveaways, come down to the Norweld Brisbane Grand Opening and put yourself in the running to win a free tray! In our biggest giveaway ever, this pristine Norweld Generation 2 Classic Deluxe Plus Ute Tray offers the perfect compliment to a host of popular vehicles and is the perfect thing to take your rig from old to gold. With durable side doors and boxes and our sleek back end vehicle profile, this Tray is next to none in quality and can be yours for free! If you want to get in the draw to win one of our top of the line Generation 2 Ute Tray's valued at over $14,990 make sure to get down to the Brisbane Grand Opening at 56 Griffin Crescent, Brendale.
Register Online
If you can't make it to the Brisbane Grand Opening make sure to sign up for the giveaway online to get yourself in the running. To gain extra entries into the draw make sure to complete the Viral Sweeps activities and increase your chance to win big! The Viralsweeps campaign has been gaining massive traction and the entries into the giveaway have been skyrocketing so make sure to give yourself the best chance to be the winner by getting as many extra entries as you can. Some of the activities include: Subscribing to our Norweld YouTube channel, RSVP for our Brisbane Grand Open, referring your friends, or visiting the Norweld Facebook and Instagram pages. Anyone 18 years of age or older can enter and every entered participant can win so don't miss your chance to win the tray of your dreams and join the Norweld family!
Winner Announcement
We will be announcing the winner at 1pm on Saturday the 2nd of September at the Brisbane Grand Opening which will be a great day for the whole family to come down for some fun, food and fantastic vibes. Our Aluminium Ute Trays are built to last, with the finest quality materials and top of the line craftsmanship, this Classic Deluxe Plus Tray is the top of the pile in 4X4 modifications. Upgrading your rig has never looked better with the sleek profile of our next level Ute Tray that will be sure to put your build above the rest. This opportunity comes along very rarely so don't be the one who missed out on an incredible chance to win one of our finest products valued at over 14,990, and it won't cost you a single cent. Register here before it's too late!