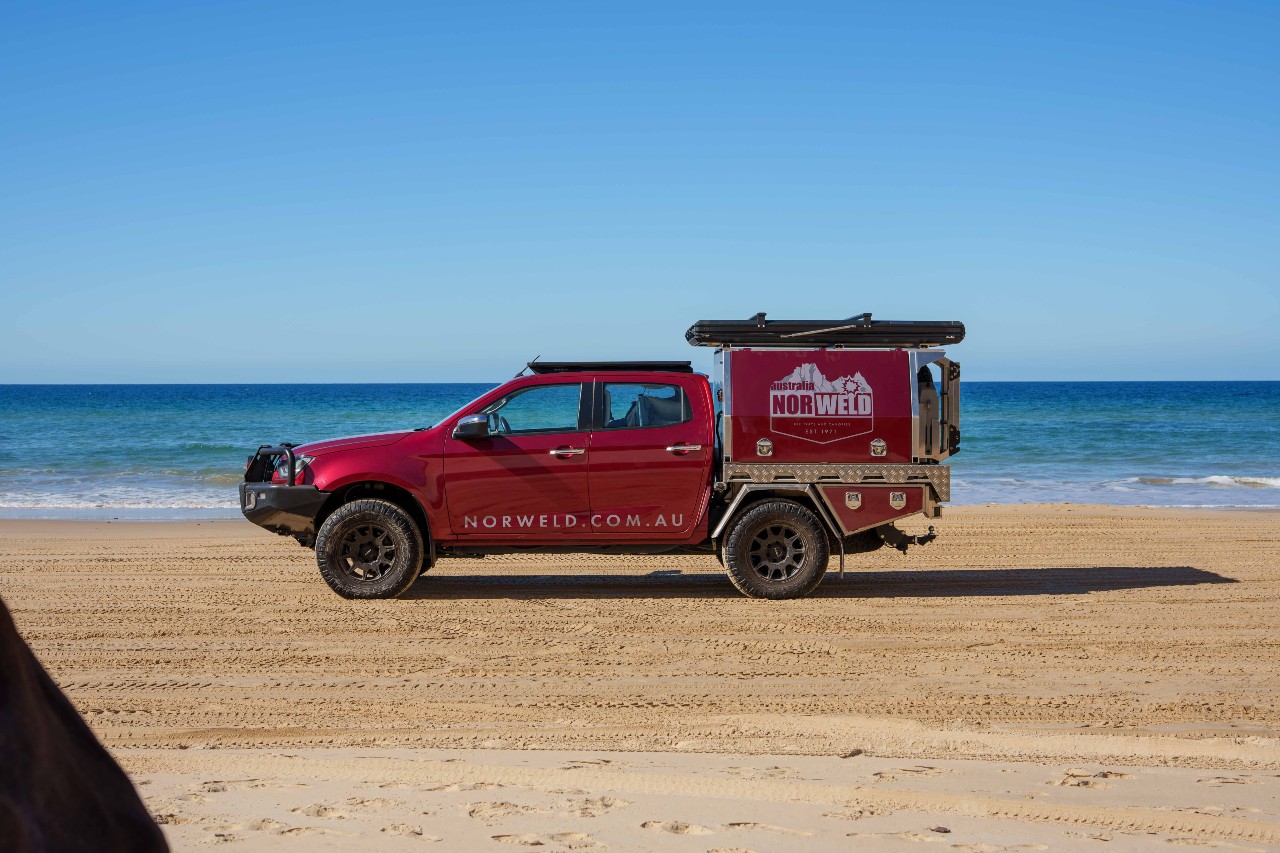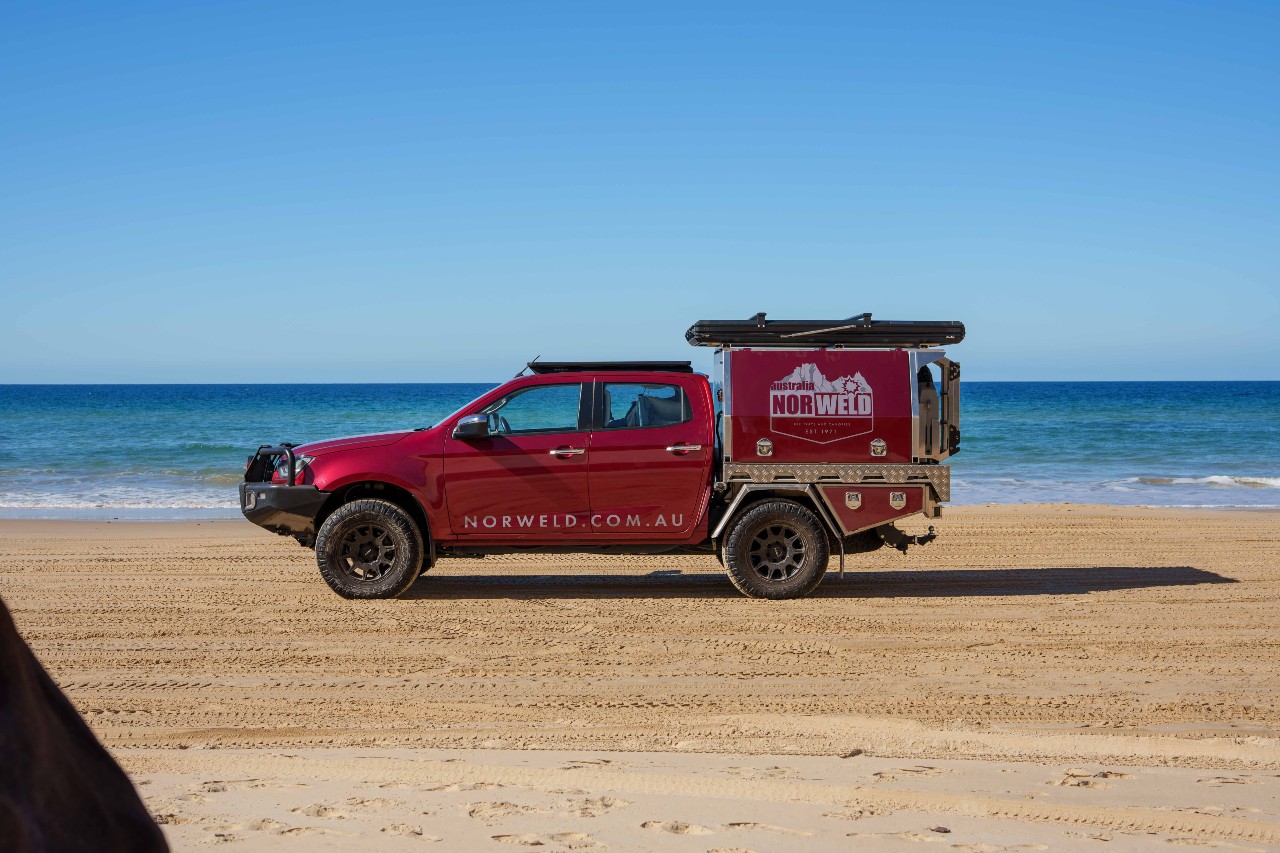 Isuzu DMAX Dual Cab Merlot
Full Time Deluxe Lite Compact Canopy
Need to control your weight distribution? Going bush and need twin spares? The compact range is for you. The compact range has been developed with weight distribution in mind. With a shorter canopy length, the bulk of the weight is kept closer to the rear axle. This leaves room for dual spare storage with the tray deck supporting the weight of both tyres.
Isuzu DMAX Dual Cab Merlot
The Isuzu DMAX Dual Cab Merlot with Full-Time Deluxe Lite Compact Canopy attached is a classic Norweld build. With the Norweld decal on the sides this beast is the perfect outdoor adventure rig.
Norweld Package
• Deluxe Canopy Base
(190kg, 1740mm x 1850mm)
• Compact Deluxe Lite Canopy
(232kg, 1500mm x 1850mm)
• Painted Canopy Doors & Tool Box Lids
• Redarc Ultimate Wiring Package
• Clearview Fridge Drop Slide
• 12V Travel Buddy Oven & Holder
• Multi-Rack
• Awning Brackets
• Jerry Can Holder + Jerry Can
4WD Accessories
• Old Man Emu BP51 Suspension Kit
(GVM Upgrade – 3500kg)
• ARB Bull Bar
• ARB Intensity Driving Lights
• ARB Base Rack
• ARB Frontier (140ltr) Fuel Tank
• ROH Wheels
Sydney Branch Information
Address – 2/1003-1009 Canley Vale Road, Wetherill Park NSW 2164
Phone Number – 1300 302 899