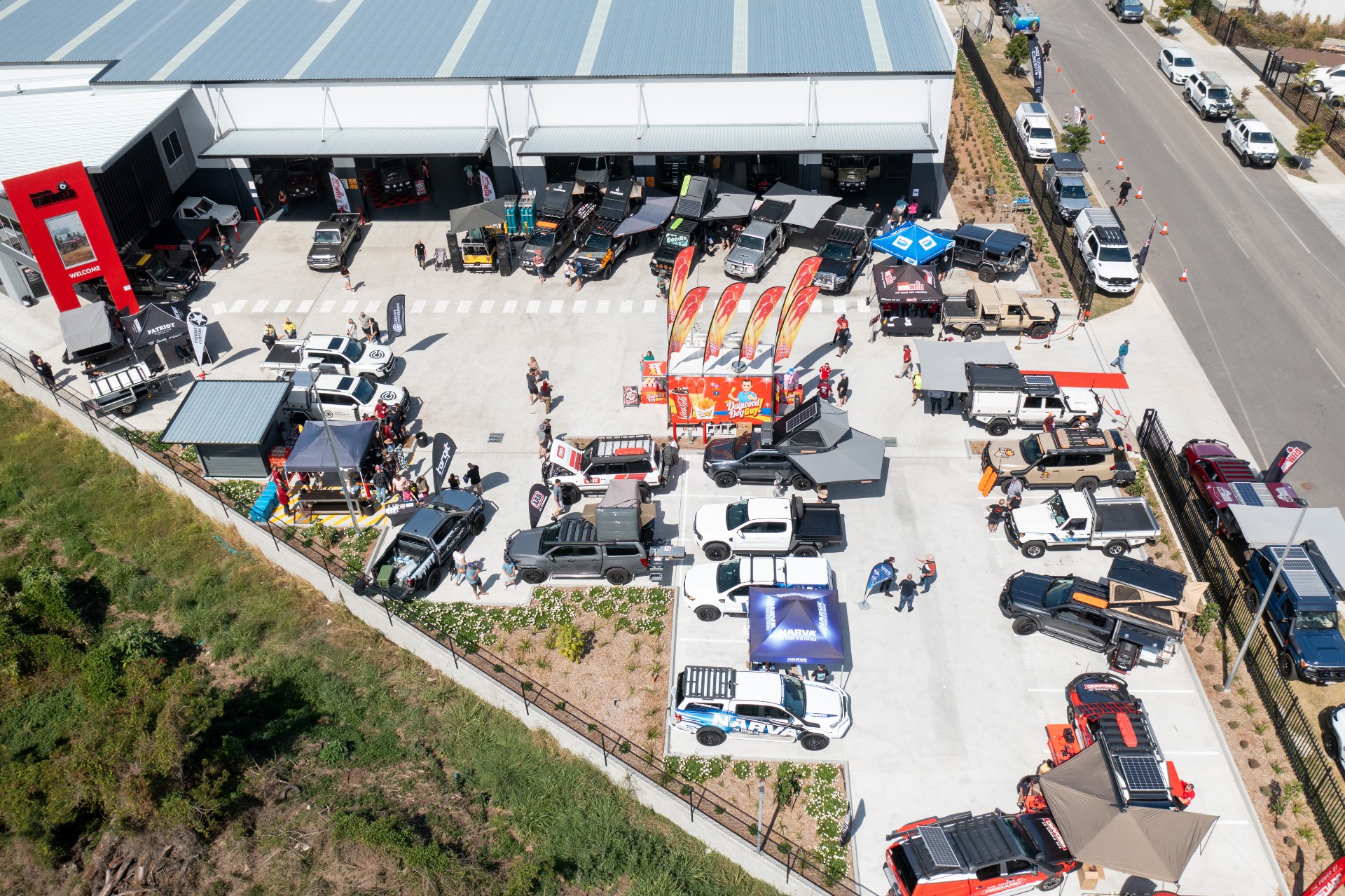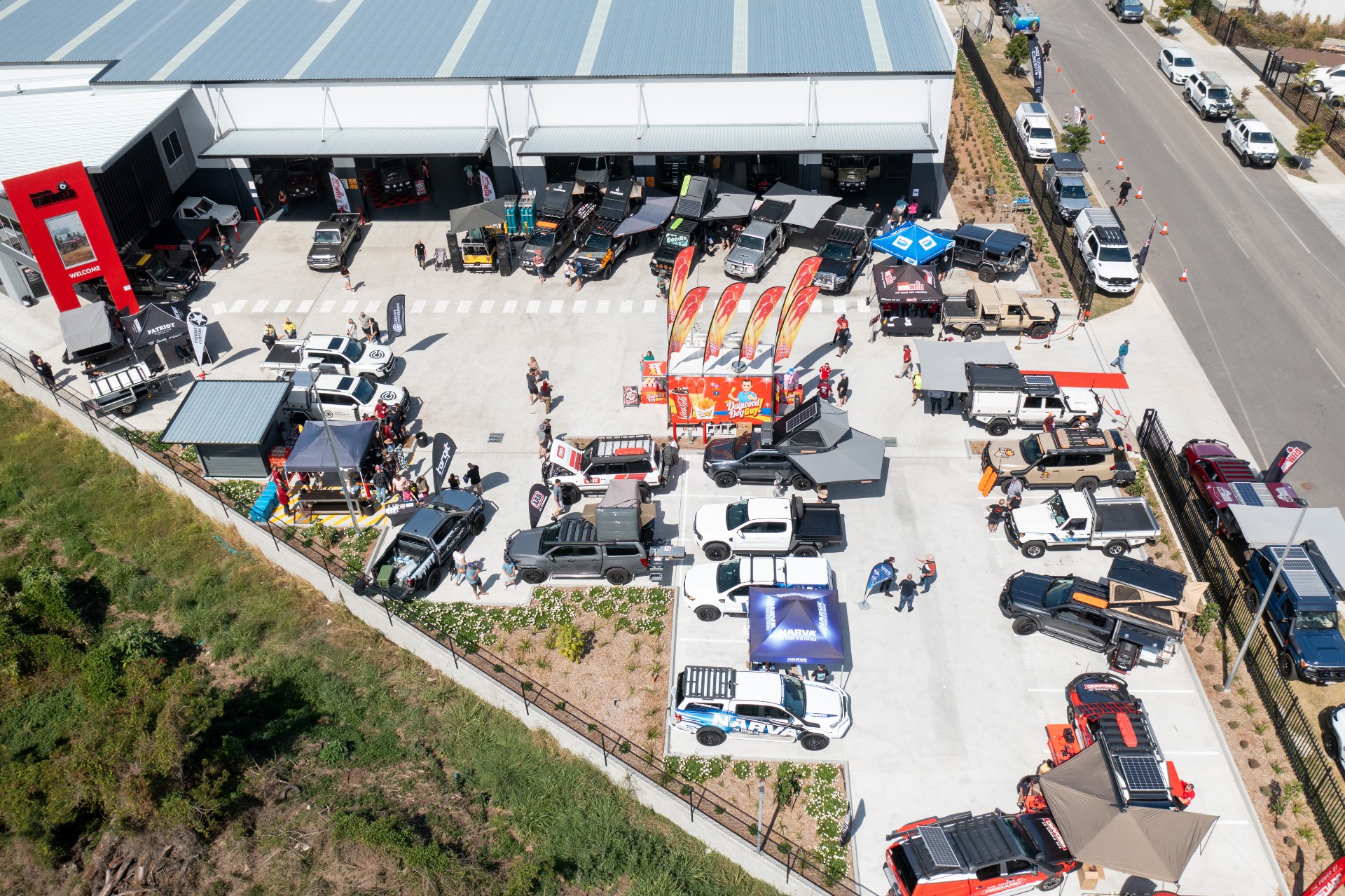 Norweld Australia Unveils State-of-the-Art Brendale Manufacturing Facility
FOR IMMEDIATE RELEASE
Norweld Australia Unveils State-of-the-Art Brendale Manufacturing Facility
Brendale, Australia – 7th September, 2023 – Norweld, a renowned leader in advanced metal fabrication (with specific application to high quality, Australian made, aluminium ute trays and canopies), proudly announces the inauguration of its cutting-edge manufacturing facility in Brendale. This state-of-the-art facility, spanning 2367 square metres on a sprawling 4255 square metre land site, is poised to redefine efficiency and innovation in the industry.
The grand opening on Saturday 2nd September, was supported by key industry partners such as Pro Touring Concepts, JMACX, Patriot Campers, All4Adventures, Trip In A Van amongst many others across the 4×4 industry. The event welcomed more than 2000 people through the gate, with a line-up stretching down the street before the 9am kick-off.
Jase Andrews All4Adventure said succinctly, "Norweld has gone to the next level, with their Brendale facility. Norweld is next level!"
Designed for Maximum Efficiency
Norweld's new Brendale facility employs a one-piece flow production method that streamlines manufacturing processes. This innovative approach ensures that each item progresses seamlessly through all production stages, reducing waste and enhancing overall efficiency. It aligns perfectly with Norweld's commitment to lean manufacturing principles and operational excellence.
Steve Umback, Managing Director Norweld, said "Our new facility enables us to get products to market quicker, service our customers better and build product where it is getting used. It makes sense for us to spread our wings and open a few manufacturing facilities around Australia."
Modern Office and Showroom
Adjacent to the manufacturing floor, Norweld has established a state-of-the-art office and showroom that goes beyond mere workspace. This dynamic environment is tailored to nurture creativity, innovation, and collaboration. It will serve as the central hub for our marketing, sales, and design teams, fostering synergistic integration between these pivotal departments.
Cutting-Edge Machinery
The heart of the Brendale facility beats with cutting-edge machinery, including:
Multicam CNC Router 1500 x 3000: Designed for high-speed and high-torque routing, this machine is pivotal for precision cutting tasks.

LVD CNC PPED-7 165/30 Press Brake: This advanced press brake provides superior bending capabilities, enabling a wide range of sheet metal forming tasks.

Fronius Pulse Mig Welders: Known for their reliability and precision, these welders are instrumental in achieving Norweld's signature high-quality welding.

Miller Pulse Tig Welders: These welders deliver high-quality, precision TIG welding, ensuring the durability and strength for which Norweld's products are renowned.
"The new facility is amazing! Passion has been key to their success. You've got to love it to have the success they do. It's their commitment to quality, people walk straight up to a Norweld build, look at the welds, shake the sideboards, it's pretty obvious that they're well designed. Every single component has attention to detail. Norweld stands out!" said Stephen Burke, True North Adventures
A Glimpse into the Future
Norweld's Brendale manufacturing facility represents a beacon of innovation and efficiency. From meticulously designed office spaces to state-of-the-art machinery, this plant promises to revolutionise the metal fabrication industry. With a projected output of 40 trays per week at full operational capacity, Norweld stands ready to meet the industry's growing demands for quality and craftsmanship.
Isaac Edmiston, Special Project Director at Norweld said, "He's super proud of the team. Brendale is representative of our commitment to hard work, quality, never giving up, pushing the boundaries and always asking how do we do it better?!"
Employment
This ambitious expansion is not only a boost to the manufacturing sector but also a source of numerous job openings. As Norweld continues to grow, it promises an array of career opportunities for skilled individuals in various fields.
"We have 20 people at this facility in Brisbane and that will get to 30 relatively quickly and then probably 40 by the time we reach full production," said Jaime McIntosh Norweld Director.
For those interested in exploring this groundbreaking facility further or scheduling a tour, please do not hesitate to contact our team. Welcome to the future of metal fabrication, powered by Norweld.
Justin Lorrimer, Trip In A Van. said it all, "The new facility is such a great thing. I've had a Norweld canopy for the past 6 years and it's changed what we've done, where we've been and the enjoyment we've had. It's such a good quality product and to have such great lads that run the show, they're so down to earth and the way they built their business is astonishing. Love the product, love the lads, you've got to get down here."
For media inquiries, please contact:
Troy Haines
Marketing Manager
Norweld Australia
Phone: 1300 302 899
Email: marketing@norweld.com.au
Website: https://norweld.com.au/
Media: Images
About Norweld:
Norweld is a leading name in advanced metal fabrication, known for delivering market leading, high-quality, Australian made, aluminium ute trays and canopies. With a commitment to excellence and a focus on lean manufacturing principles, Norweld has established itself as a trusted partner in various industries. The Brendale manufacturing facility is the latest testament to Norweld's dedication to pushing the boundaries of what is possible in metal fabrication.