Introducing Norweld Australia's heavy-duty Ute Trays, the ultimate solution for those seeking unrivaled durability and functionality.
Designed with the rigorous demands of agricultural work in mind, Norweld's Ute Trays are built to withstand the harshest environments and perform under heavy loads.
Crafted from high-quality materials, these trays boast superior strength and resilience, ensuring they can handle the toughest tasks day in and day out. What's more, Norweld's heavy-duty Ute Trays come with a lifetime warranty on workmanship, ensuring that you can depend on their trays for the long haul.
With a range of options to suit individual needs, Norweld Ute Trays & Canopies provide ample storage space, easy access to equipment and tools, and integrated features like under tray toolboxes & water tanks. Whether you're transporting livestock, farm equipment, or supplies, Norweld's heavy-duty Ute Trays offer unmatched reliability, allowing you to focus on your work without worrying about the integrity of your tray.
Invest in a Norweld Australia Ute Tray and experience the perfect blend of ruggedness and versatility, providing the perfect backbone for efficient farming operations.
Independently Engineered 10mm Tray Mounts
All great things are built on a solid foundation. A heavy Duty Ute Tray is no exception. We start your build with Heavy Duty independently engineered certified 10mm thick CNC routed tray mounts, ensuring your heavy-duty tray is ready for use in the unforgiving Australian conditions.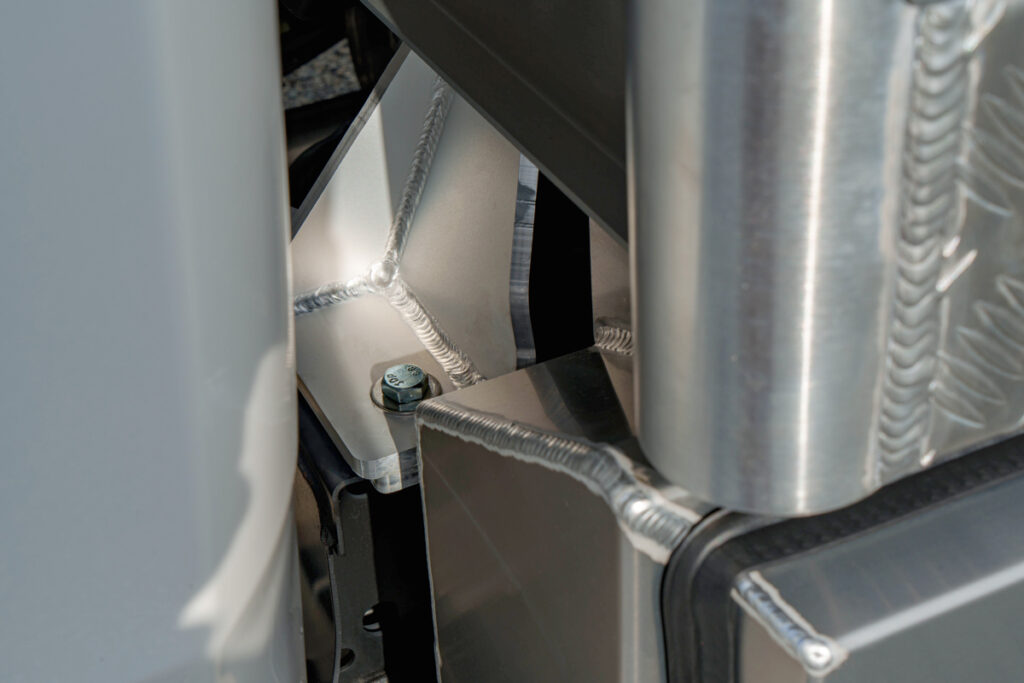 Heavy Duty 76mm Mandrel Bent Headboard
We believe we have the strongest aluminium headboard on the market. With a 5mm thick, 76mm aluminium tube, we retain the strength with mandrel bends which eliminate weak points in the bending process. Add in rigidity and support with fully welded 3mm thick cross members and welded-in threaded bosses to ensure your spare wheels and 3rd party accessories won't budge.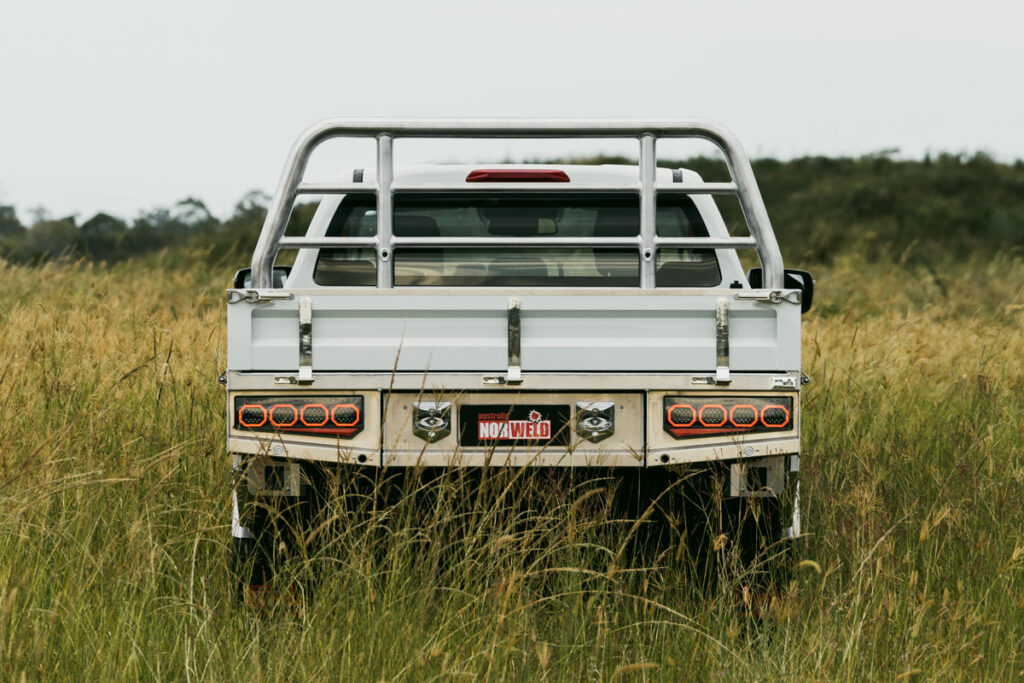 Heavy Duty 5mm Checkerplate Sides
Not just a design feature, our 5mm checker plate sides aim to protect your tray against hard knocks and help disguise unsightly scratching and day-to-day wear and tear marks.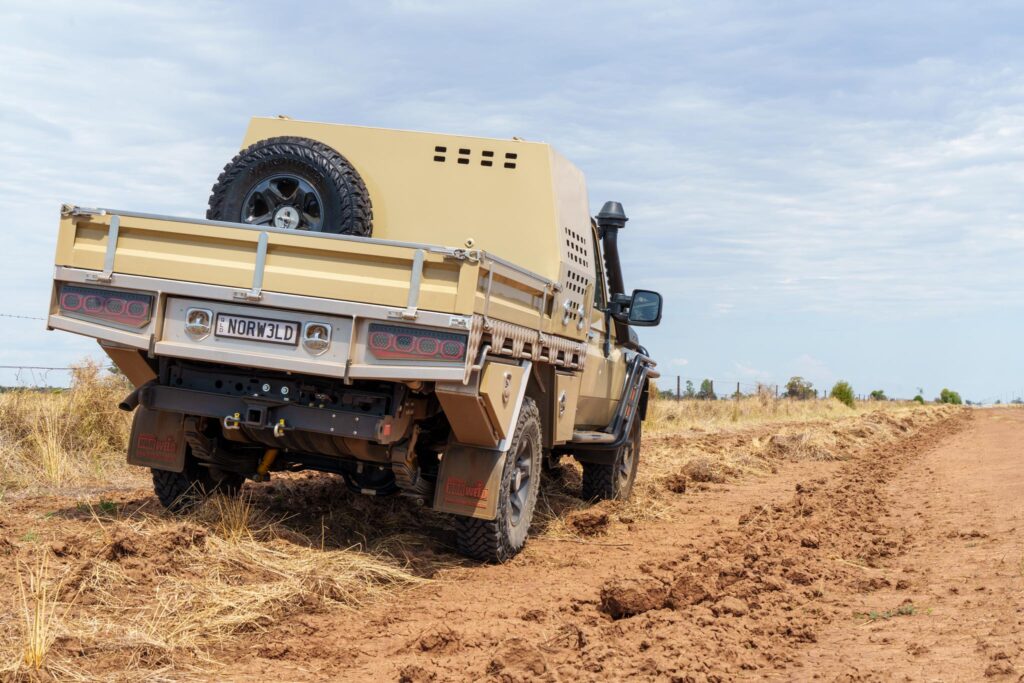 Fully Welded Construction
Norweld prides itself on quality craftmanship! Our fully welded construction across all Norweld Ute trays ensures you get the ultimate in durability and strength throughout the lifetime our your Ute Tray. We don't hide a thing – all of our welds are on display, no grinding and no sanding means the integrity of our weld remain it's strongest.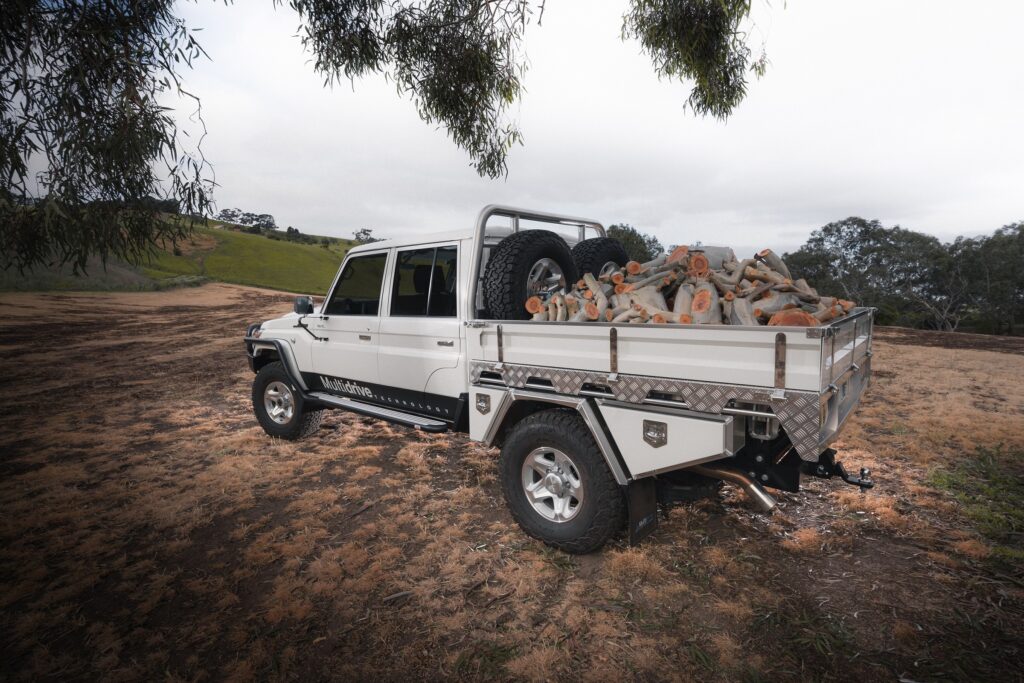 Full-length Roperail
We know tieing down heavy loads and crossing the farm can add immense pressure to your Ute tray tie-down points. That's why we run a full-length 3mm thick tie-down rail running the full-length of our trays, and it's supported with multiple stitch welds throughout.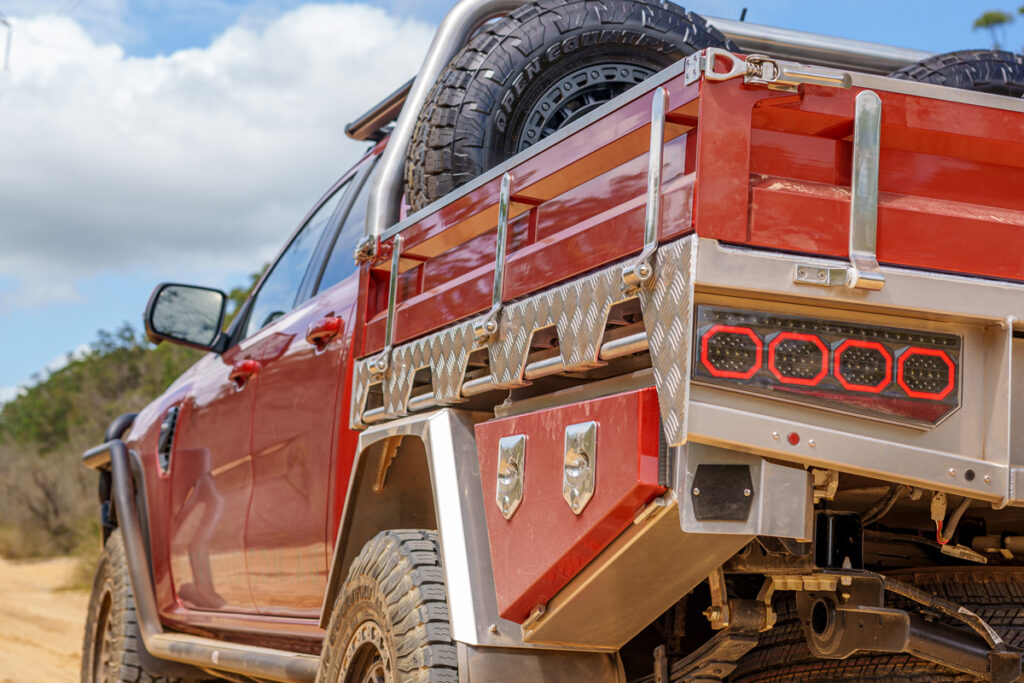 Lifetime Guarantee on Workmanship
We build to a Standard – the Norweld Standard. Everything we build is built to last a lifetime and we ensure all Norweld products leave the workshop having passed strict Quality Assurance processes. This is why we back our product with an Unconditional Guarantee for Life Against Faulty Workmanship.