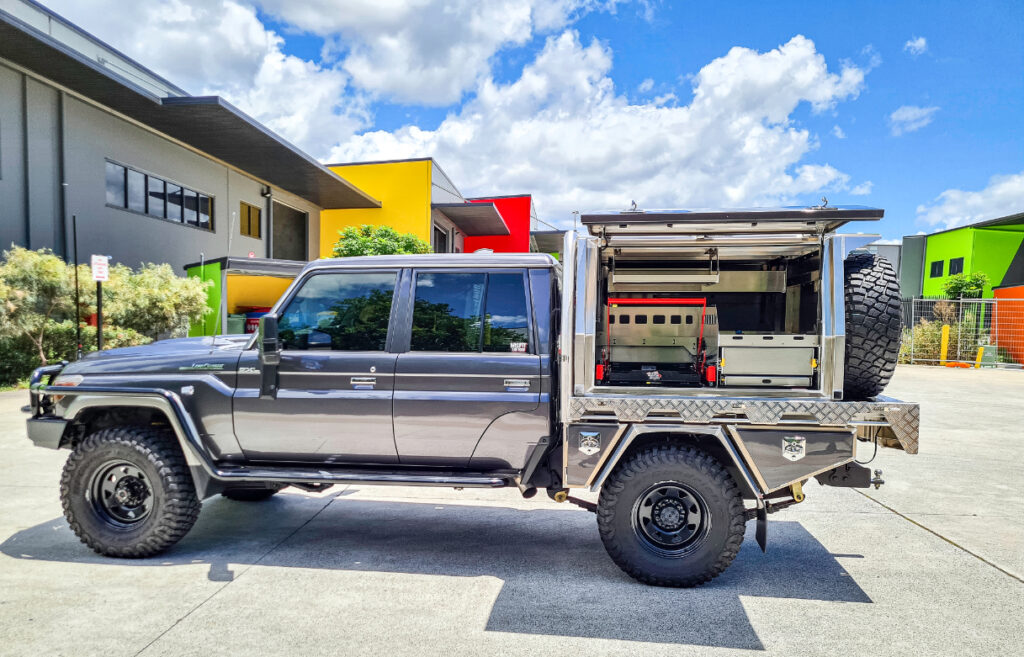 Pricing from $16,830 inc GST fitted*
Need to control your weight distribution? Going bush and need twin spares? The compact range is for you.
The compact range has been developed with weight distribution in mind. With a shorter canopy length, the bulk of the weight is kept closer to the rear axle.
This leaves room for dual spare storage with the tray deck supporting the weight of both tyres. These canopies are our most popular option for the Toyota Landcruiser 79
Available in 1500mm length suitable for all supported Dual Cabs
*Price excluding required Tray or Canopy Base
Deluxe Compact Package Inclusions
The Deluxe Compact is our most popular package and the ultimate touring companion based on our Deluxe Canopy but 1500mm in length. Fridge storage with a drop down fridge slide and drawer/table combo on the passenger side and full length locking drawer on the drivers side for valuables.
From $16,830
Inclusions:
2 Doors
Clearview ES220 Fridge Slide/Drop Mount on Pass side
Slide out Drawer/Table Combo on Pass side
Lockable Full Length Drawer , Front to Rear, Drivers Side.
CNC Router Cut Partition around Fridge Compartment
1 x Overhead Shelf included as standard
Internal tie down points
2 x Spare Wheel holders on Rear with Optional Jerry Can Holder
Dual Stage Ladder
Roof Rack- Multi Rack default option mounted on Norweld Unistrut
Internal Box Section Framework using Norweld Exclusive Extrusions
Norweld Unistrut for optional shelving and accessory installation
Water & Dust Proof
Norweld's own Dual Locking Roller Compression Locks
Option up with paint options and wiring packages
WEIGHT from 285 kgs
Deluxe U Compact Package Inclusions
The Deluxe Compact is our most popular package and the ultimate touring companion Based on our Deluxe Canopy but 1500mm in length. Upright Fridge ready with our mounting system and drawer/table combo on the passenger side and full length locking drawer on the drivers side for valuables.
From $16,830
Inclusions:
2 Doors
Mounting and Strap Kit for 110ltr Dometic Upright Fridge or Bushman 130ltr
Slide out Drawer/Table Combo on Pass side
Lockable Full Length Drawer , Front to Rear, Drivers Side.
CNC Router Cut Partition around Fridge Compartment
1 x Overhead Shelf included as standard
Internal tie down points
2 x Spare Wheel holders on Rear with Optional Jerry Can Holder
Dual Stage Ladder
Roof Rack- Multi Rack default option mounted on Norweld Unistrut
Internal Box Section Framework using Norweld Exclusive Extrusions
Norweld Unistrut for optional shelving and accessory installation
Water & Dust Proof
Option up with paint options and wiring packages
Norweld's own Dual Locking Roller Compression Locks
WEIGHT from 285 kgs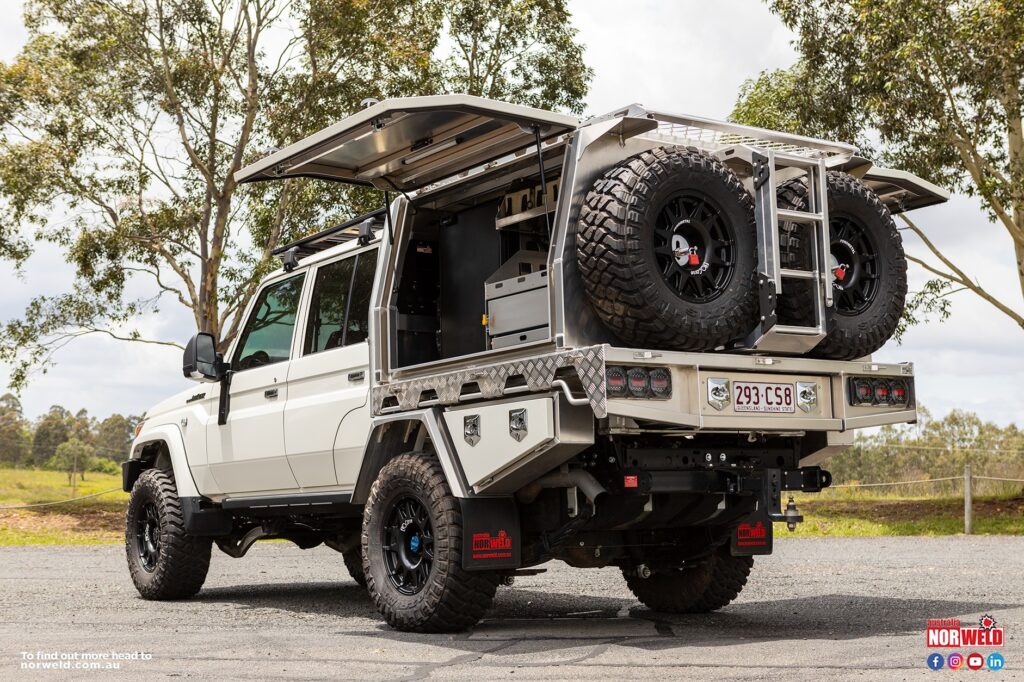 79 LandCruiser Dual Cab Deluxe Compact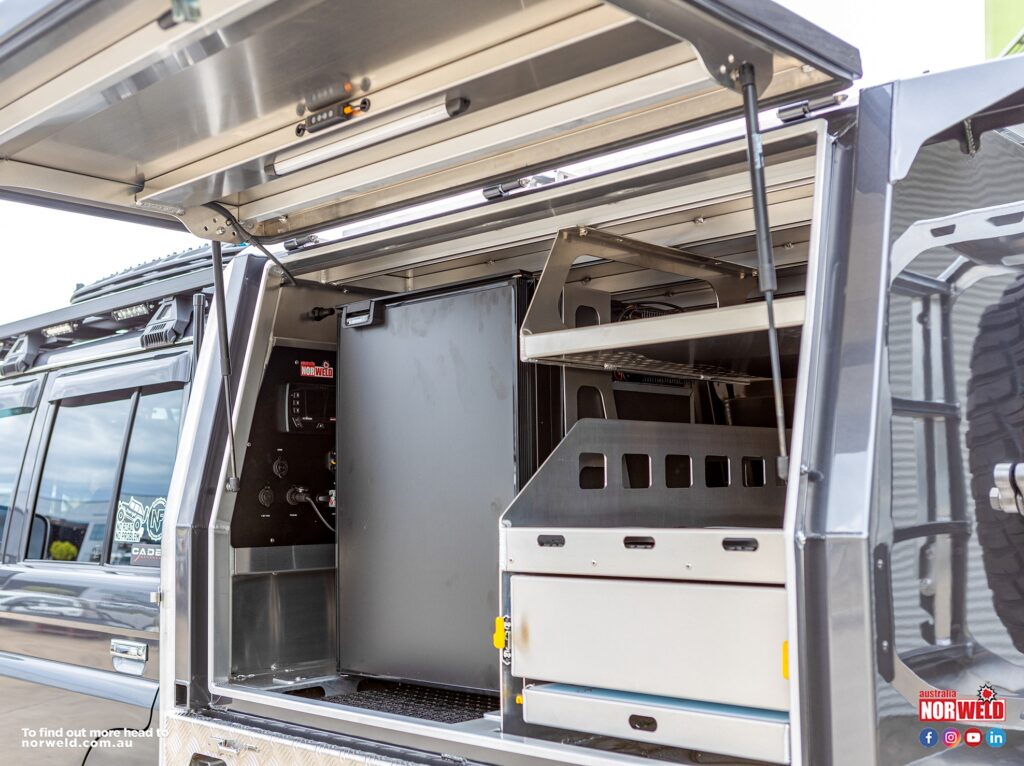 Avaliable with either Dropslide or Upright Fridge Options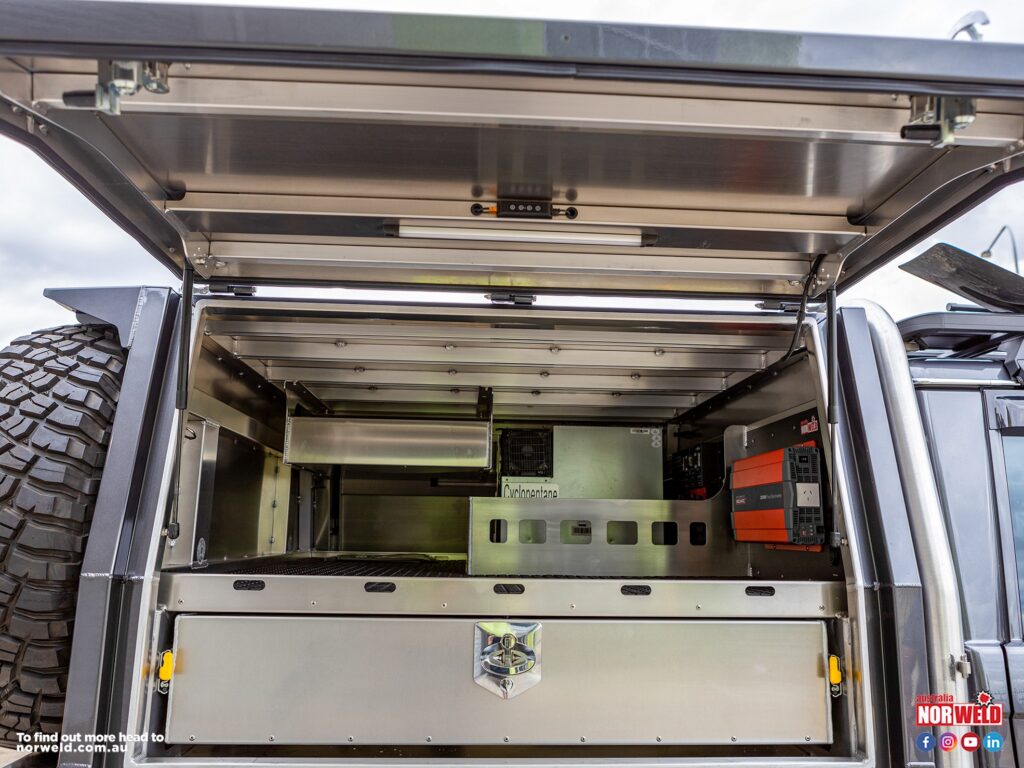 Drivers Side with Optional Wiring Package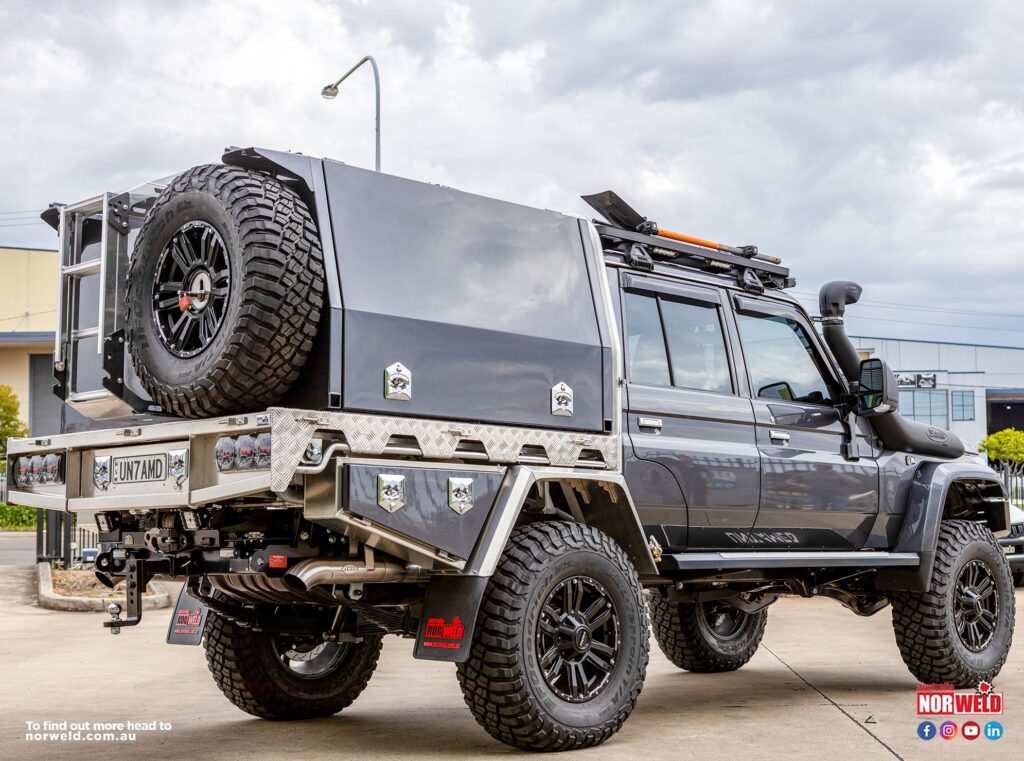 Optional Full Canopy Paint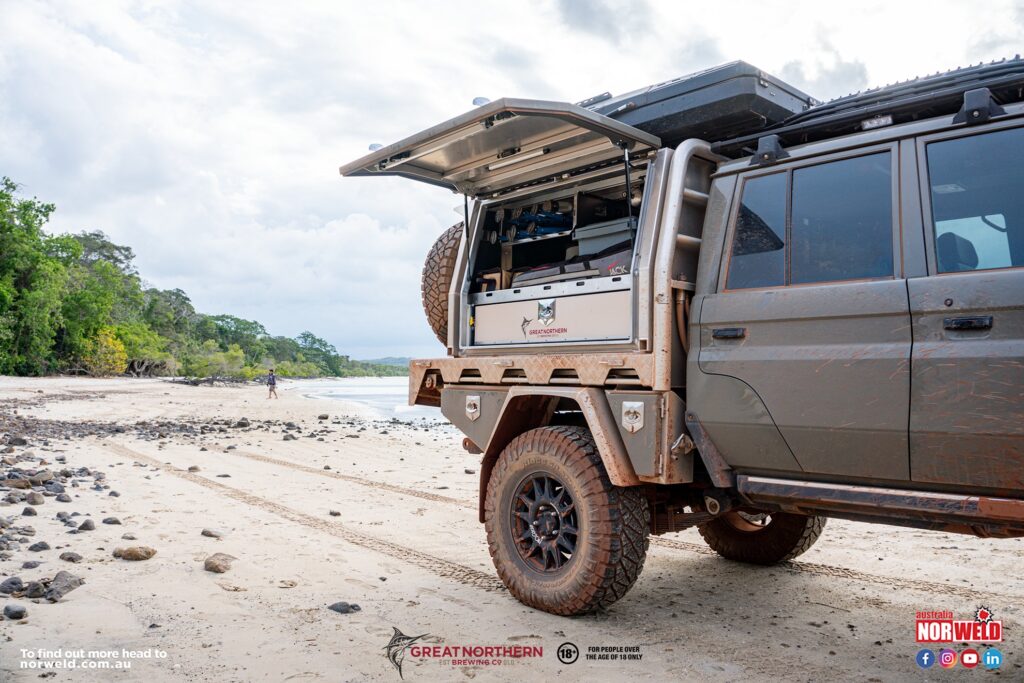 300mm Extended 79 LandCruiser with Deluxe Compact Canopy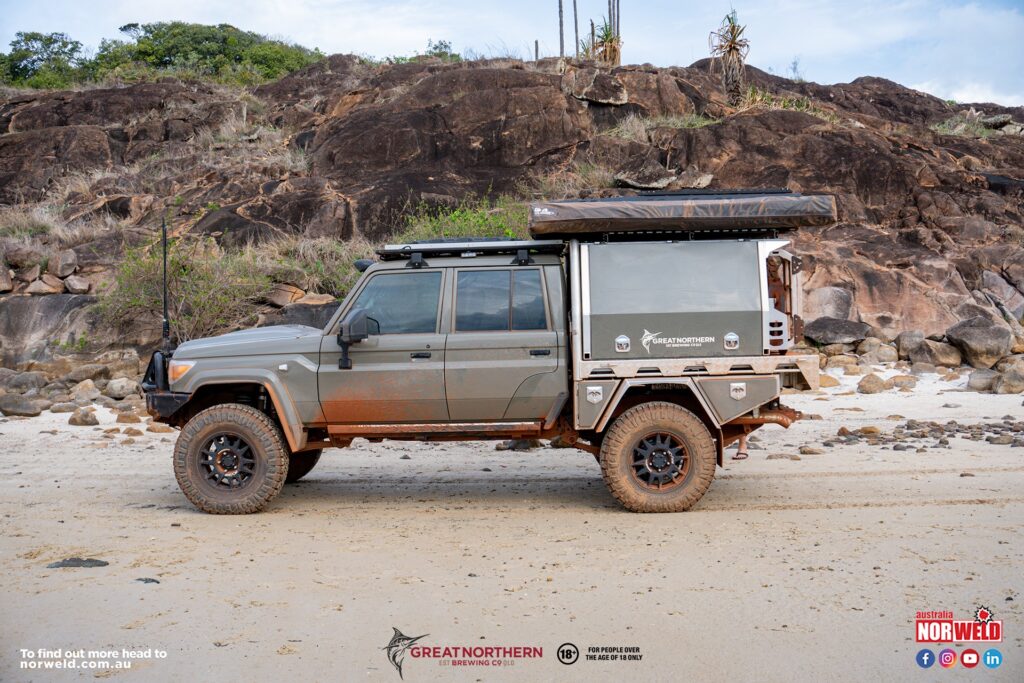 300mm Extended 79 LandCruiser with Deluxe Compact Canopy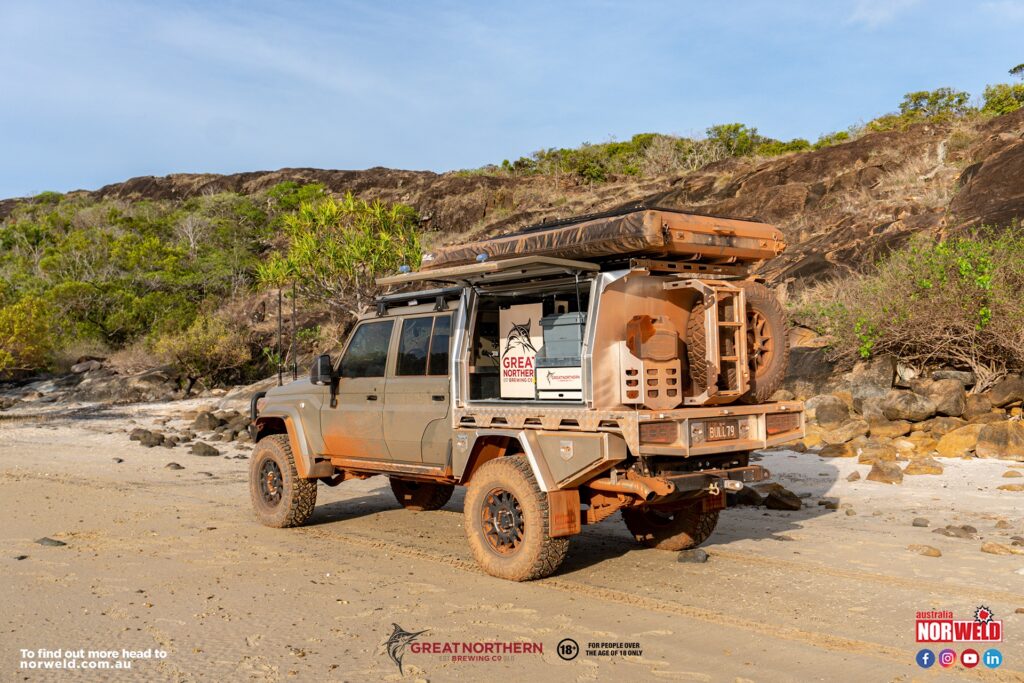 300mm Extended 79 LandCruiser with Deluxe Compact Canopy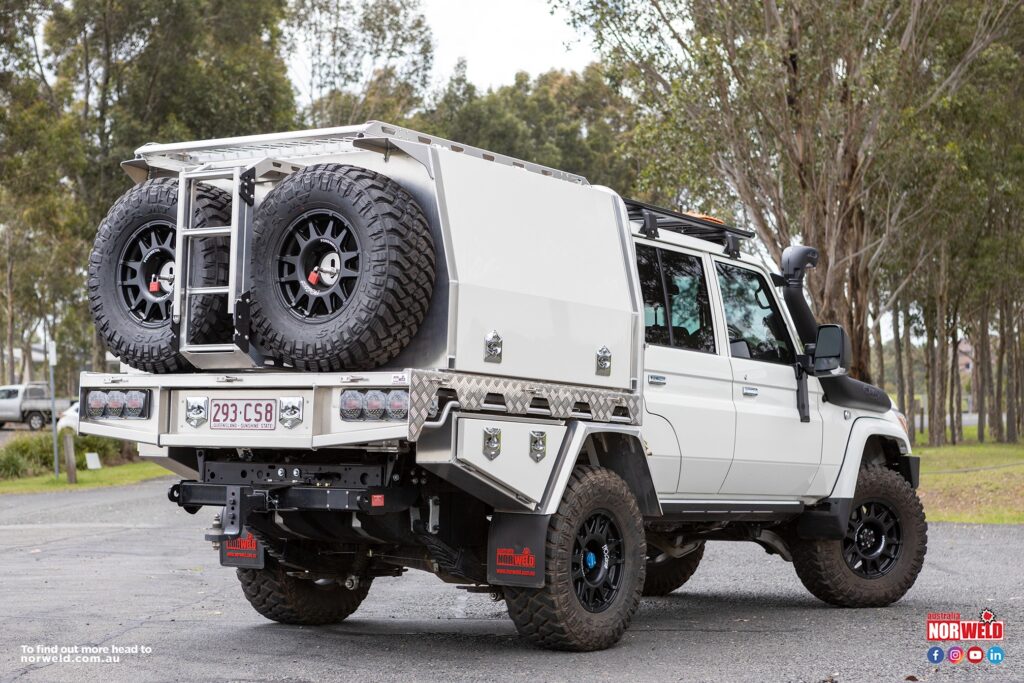 79 Dual Cab LandCruiser with Deluxe Compact Canopy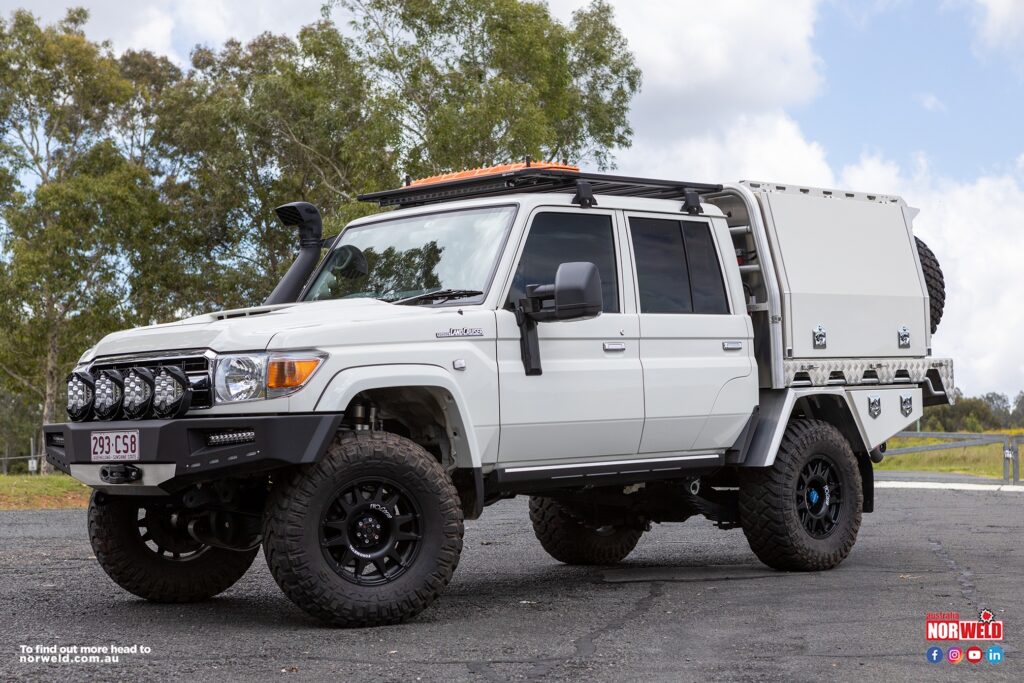 79 Dual Cab LandCruiser with Deluxe Compact Canopy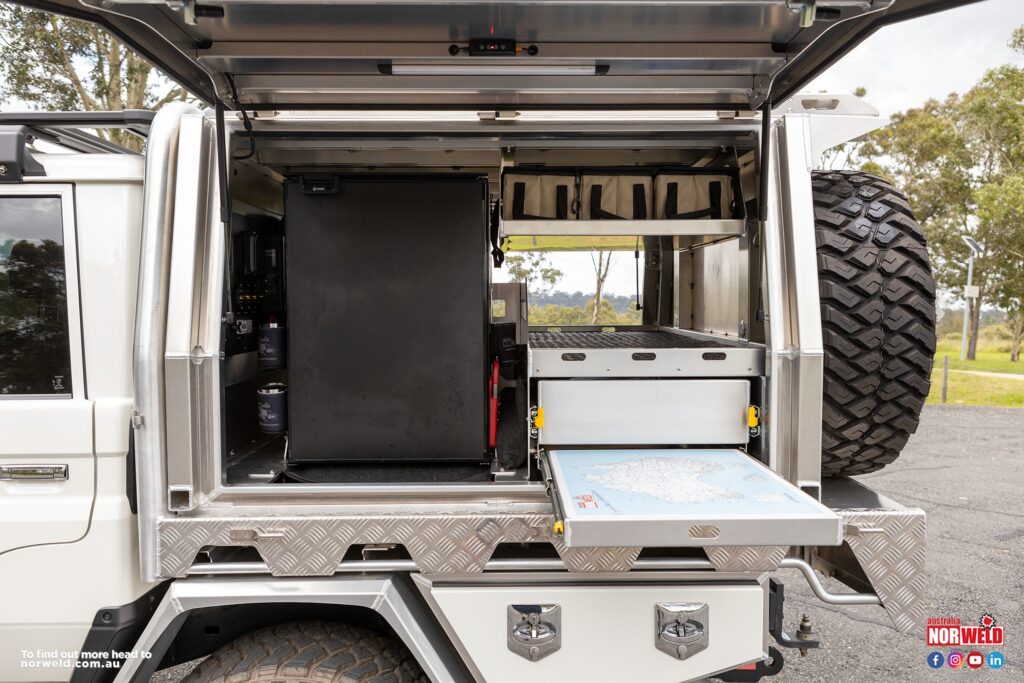 79 Dual Cab LandCruiser with Deluxe Compact Canopy