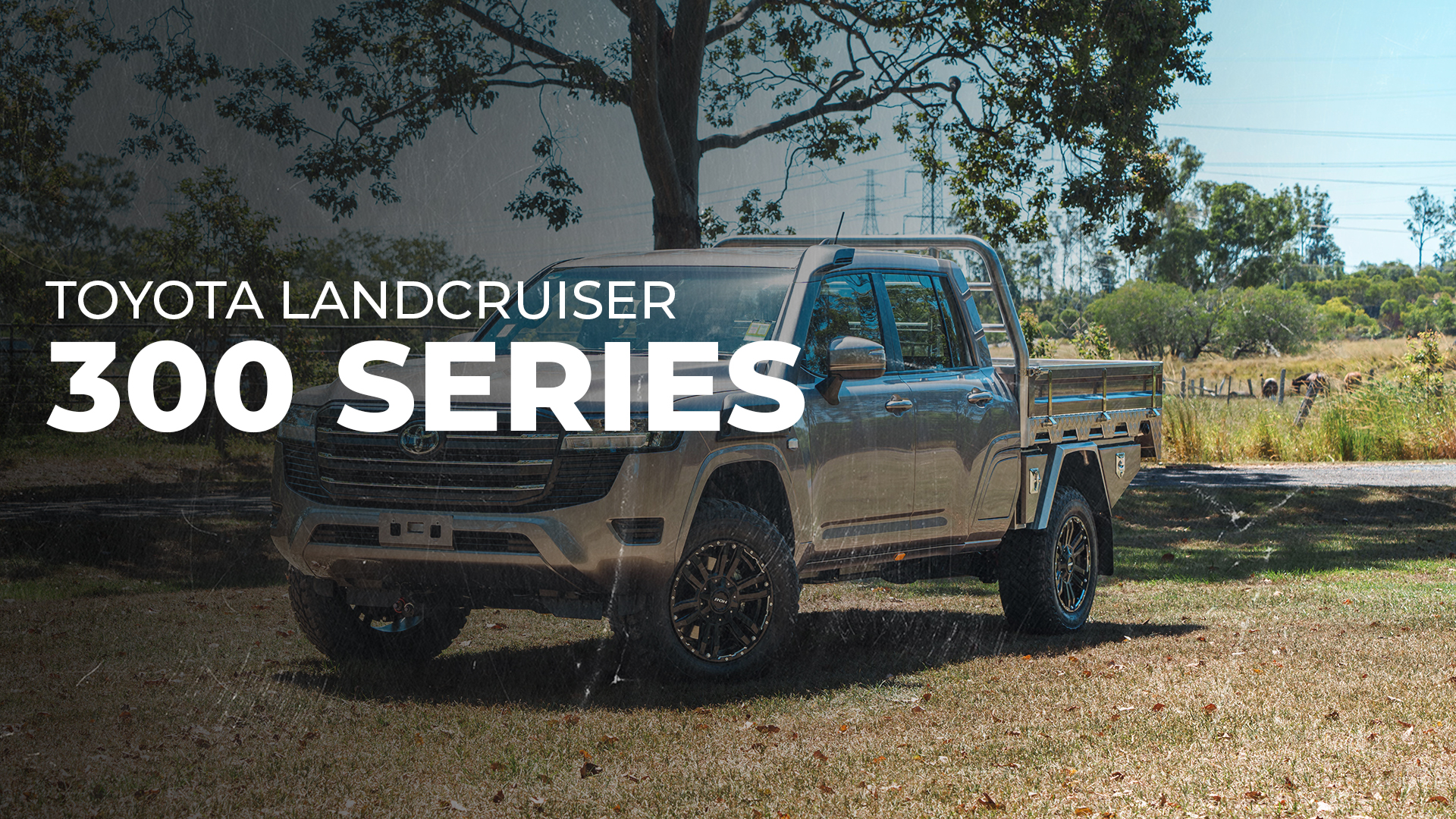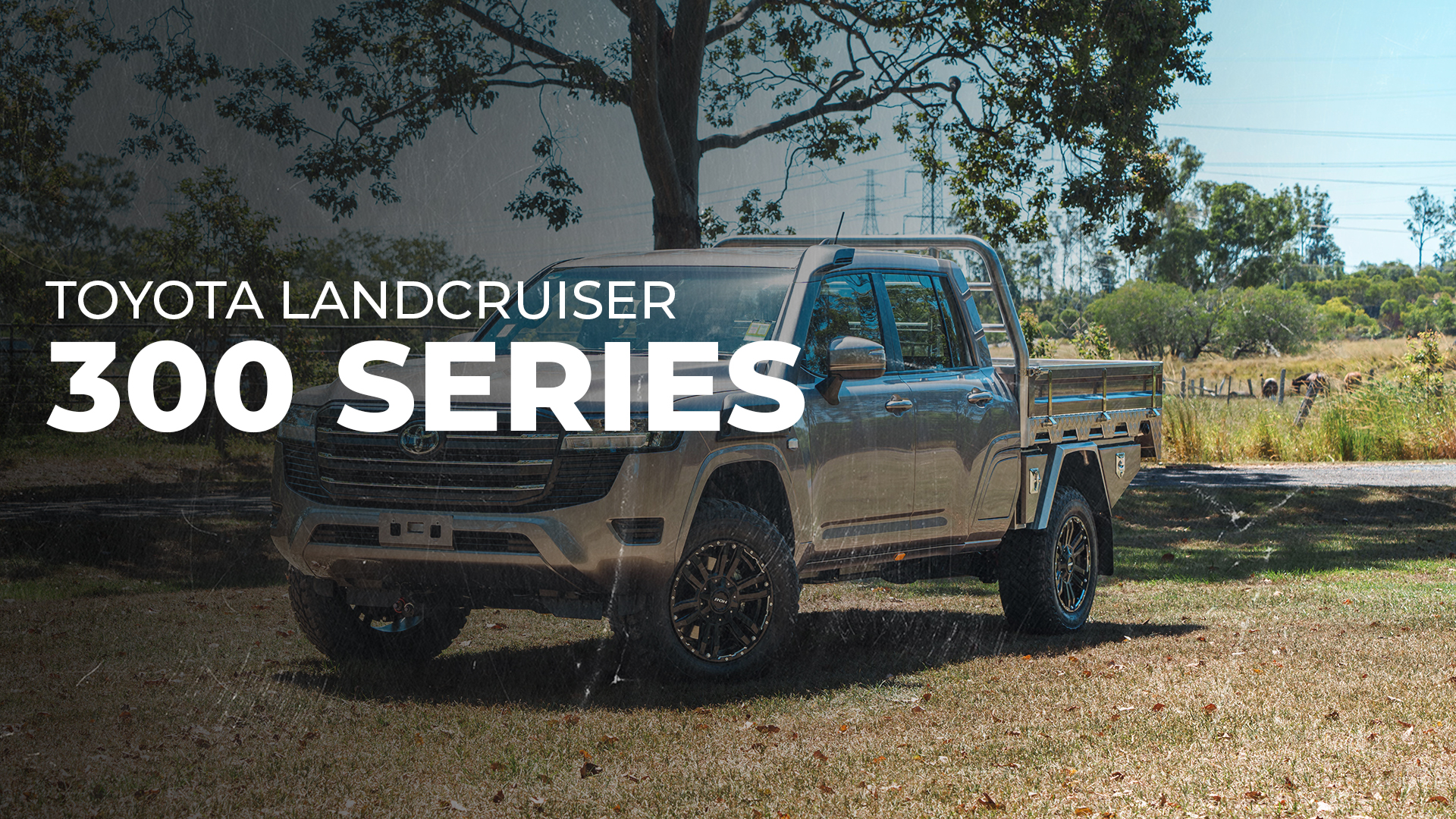 Toyota LandCruiser 300 Series
Pricing from $17,490 inc GST fitted
Our Deluxe Plus Tray model is Norweld's most popular , which boasts exceptional features that are unmatched in the industry. The tray features a fully welded construction, sturdy floor plate, and sleek design, making it a top choice for those looking for a high-quality product.
Designed to withstand even the toughest conditions, whilst offering the maximum vehicle payload by saving up to 200kg compared to similar steel trays.
For those seeking additional features, the Plus version of the Deluxe Tray includes color-coded sideboards, toolbox lids, and stainless steel capping, taking the tray's design and functionality to the next level. For the newly released 300 Series we have worked closely with Creative Conversions to maintain all factory features including sensors, cameras and radars.
If you are looking for a canopy to match your Deluxe Plus Tray visit our Part-Time Canopies section for more information!
Deluxe Plus Trays Package Inclusions
Package Includes:
Transferable between vehicle models (excluding Land Cruiser and American Utes)
Painted sideboards/tailgate and toolbox lids with s/steel capping
4mm high tensile single piece plate floor
5mm checker plate side rails
Extruded sideboards with built in stiffeners
76mm x 38mm x 6mm high tensile aluminium chassis runners
76mm x 5mm mandrel bend tube headboard
Spare wheel holders integrated into the headboard
Heavy duty stainless hinges and catches
Norweld Exclusive LED Tail lights with sequencial indicators
Router cut 10mm plate mounts
One piece flared guards or Mudguards bolt on with adjustable mounting
Under Tray Toolboxes Included
1200mm x 150mm rear drawer integrated into tray
40 litre poly water tank
Norweld's own Dual Locking Roller Compression Locks
WEIGHT from 233 kgs
Please Note:
Radar relocation kits are available for 2021 Dmax and BT50.

Sensor relocation kits are available for Ford Ranger, Toyota Hilux, Holden Colorado and LC200.

Genuine Camera relocation kits included for Hilux, Ranger, BT50, Colorado, Dmax and Navara

Lengths available 1826mm for Dual Cab and 2126mm for Space Cab Hilux, Ranger, Dmax, BT50, Colorado and Navara

LC79 Lengths available 1826mm for Dual Cab and 2526mm for Single Cab. 300mm Extended LC79 Length is 1986mm

LC200 Lengths available 1986mm for 650/750mm extension and 2286mm for 950mm extension.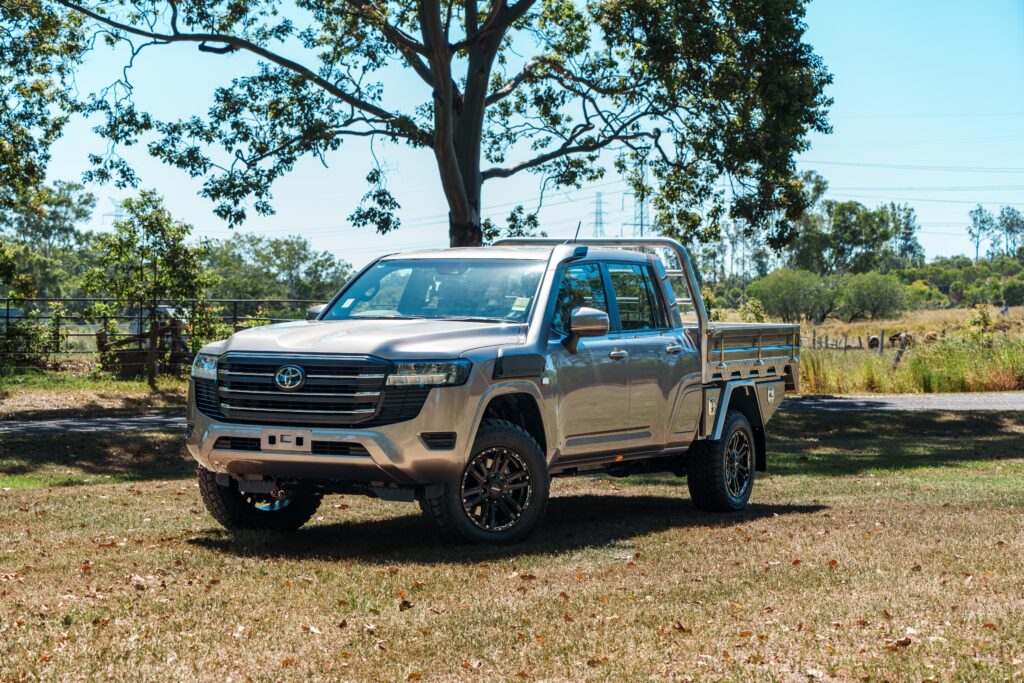 GX 300 Series with Deluxe Plus Tray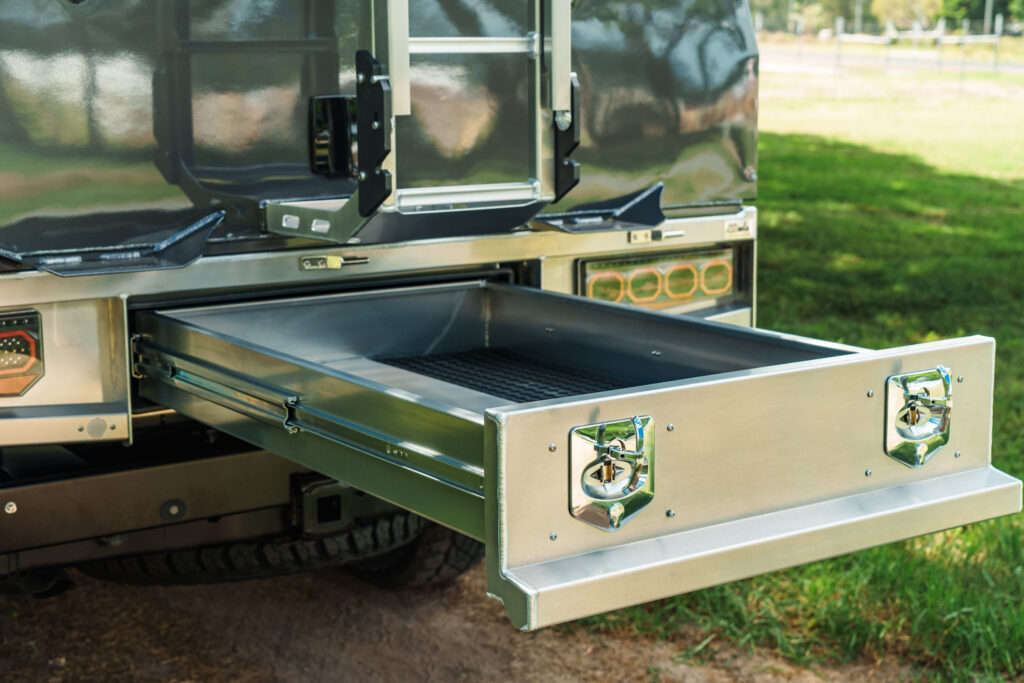 Included 1200mm Under Tray Drawer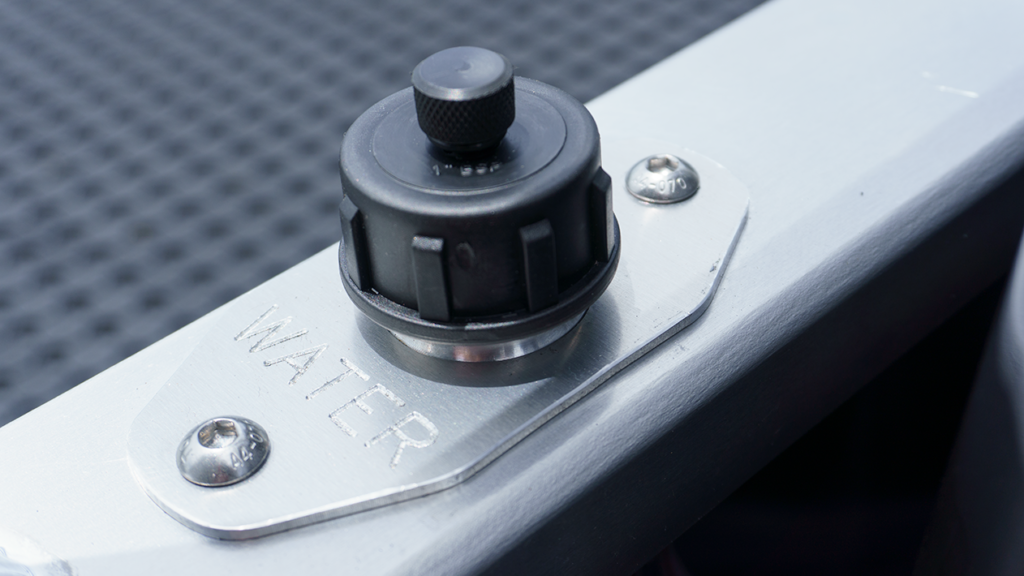 Included Water Tank plumbed to headboard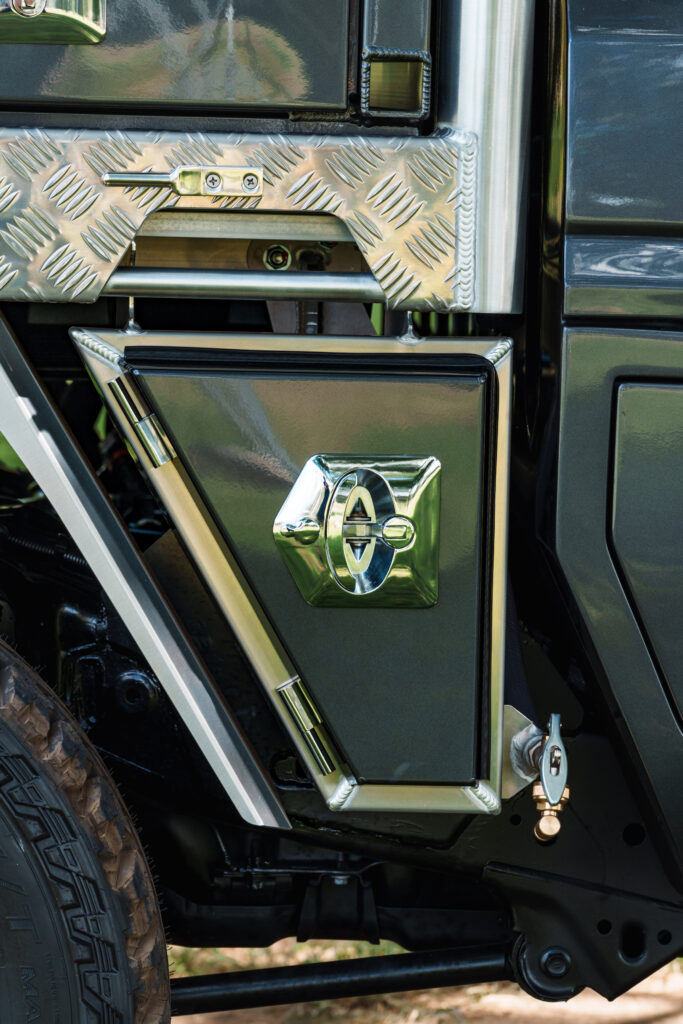 Included Water Tap with swivel fitting on Included Front Toolbox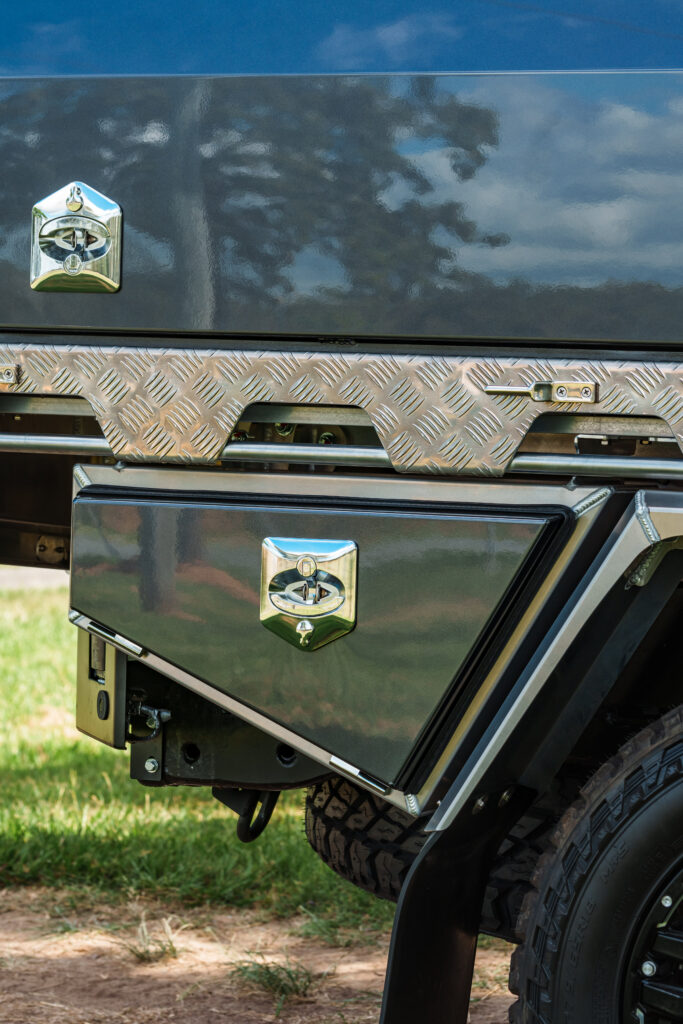 Included Under Tray Toolboxes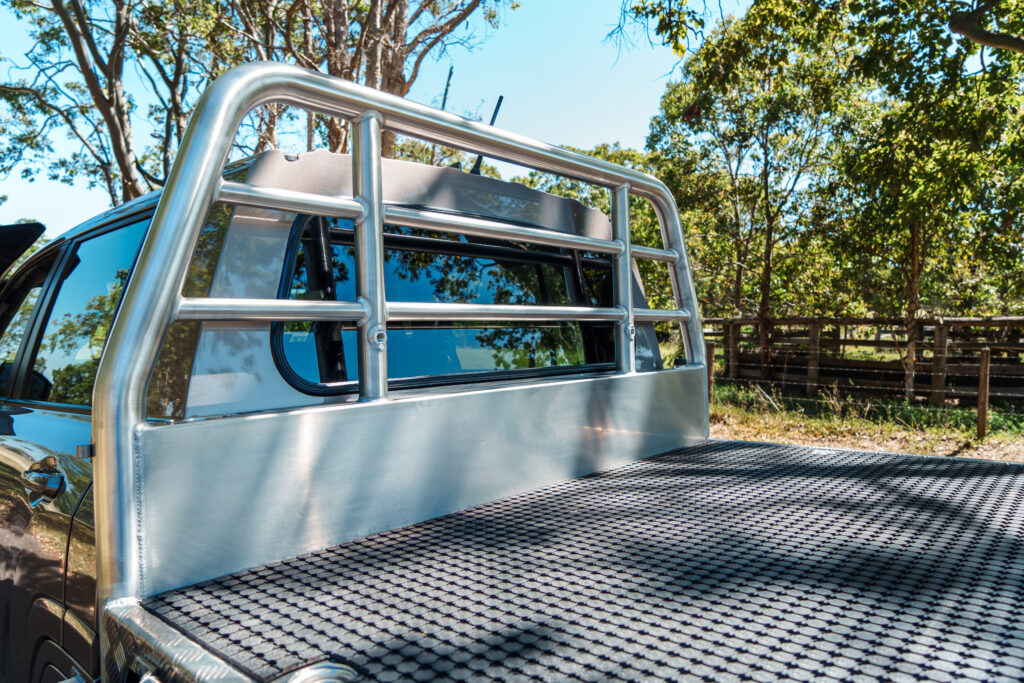 Included Dual Spare Wheel mounts